HERB LUBALIN
Herb Lubalin was an American Graphic Designer, best known for his immense typographic abilities and groovy posters.
He designed the ITC Avant Garde Font and focused the typefaces ability to dramatically impact the message.
He worked on a new magazines by Ralph Ginzberg in the mid-60s
Eros, Fact and Avant Garde.
Most of which was met with some backlash. For example, Eros that as the name implies involved more risque content.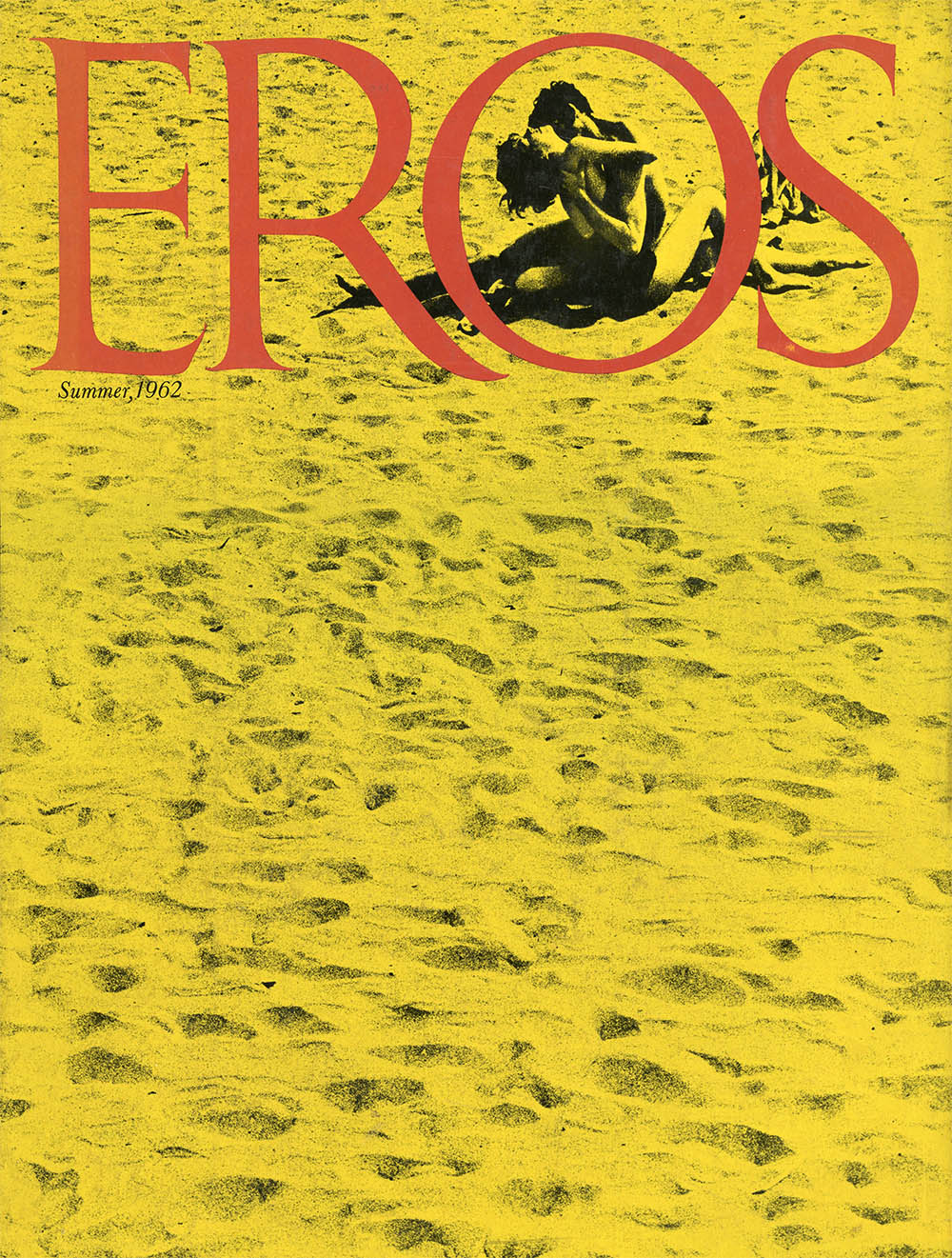 13″ x 10″ resembling a book more than a magazine, it covered topics like politics, art, literature and of course, sexuality. It shut down rather quickly from an obscenity case that the US Postal Service brought up.
Fact magazine was another that incurred some controversy, commenting on controversial topics. Suggesting that a presidential candidate, Barry Goldwater, was mentally unfit to be president. A lawsuit was filed against them and won; the charges totalling $90, 000 ($650,000 today) put a halt on their ability to continue.
The magazines, despite being shut down, were able to publish as they willed because there was no advertising; meaning, they didn't had to adhere to any rules set by those companies, allowing them this freedom of publication.
Herb himself is interesting on his own, idea's aside, he was color-blind and ambidextrous.
Occupationally, he had a rough time searching for a suitable job. After acquiring a position at a design firm, though after he requested a two dollar raise on his weekly salary, he was fired.
He rejected Swiss Modernism, feeling like it wasn't suited to the American Imagination; instead favoring more human and decorative approaches to visuals.
Sometimes you sacrifice legibility to increase impact.
– Herb Lubalin