This is part 2 of my 4-part process.
For ideation: see part 1
For execution: see part 3
For bonus and reflection: see part 4
Colours
Prior to this, I really had no idea on what colours to use, and didn't know what 'analogous' colours meant. I didn't even know how to pronounce that word!
So for starters, I was basically just getting an introduction to Color 101.
I did not want to act hastily, so before even choosing the colours and visiting the colour wheel. I first had to understand what the different colour schemes meant.
This helpful image above I found in my research summarizes what I learned about the different types of colour schemes there are (of course, not all listed are relevant to the assignment, but it was good to know them too).
So armed with this knowledge, I had to next think about the choice of colours. (Wait, I'm not done yet?! Oh man).
Okay, so one of my goals I stated above was that I had to have something to distinguish one row from another. (Oh my god, why did I have to make this so hard for myself?)
So the next thing I did was to check out a few websites that I found to be really helpful for this assignment.
The first is Adobe Colour.
Adobe Colour's colour wheel really helps to determine what colours are pleasing to the eye and easily lets me pick out the complementary or analogous colours that I want, depending on what colour theme I choose for that row. Overall, I really love this tool and I honestly see myself using it in the future, when I am designing art for games. I have already saved this link to my memory.
The next site I used is Color Hunter, and I really LOVE this. (Not saying I don't love Adobe Color, I love that too!)
I find Color hunter to be REALLY inspirational. They provide lots of very nice colour palettes that just inspire me to draw something cool.
The colours evoke a mood, and have a theme. Additionally, they allow me to search colour palettes sorted by tags, so if I wanted, for example "tired colours", I search colours tagged with "tired" find colours possibly closer and better fitting what I am looking for.
I just wish I had found this earlier because it could have seriously helped me to generate ideas, and colours seemingly being the main theme of the assignment, it will help to wrap everything up full circle. This is the only gripe I had during my process – that I did not manage to find this website to inspire me earlier on in the ideation process. It would have definitely made my outcomes gel together – using colours as a part of the narrative process and all.
Nevertheless, here is the colour palette I picked to use for the 'tired me' row, which was one of the results I picked from Color Hunter after searching for 'tired' colours.
And here's the colour scheme for the third row. The frames transition from one colour to another, from a bright yellow when studying, referenced from a study library to using red to represent the fall to the dark side.
How orange was used in a study library.
With Color Hunter providing me inspirational palettes, and Adobe Color giving me the color schemes, I was finally ready to move on to the next thing, and no, it was not time to execute yet because there is something very important I had to do first.
---
Planning
I am not much of a planning person, and I think most of us would just love to dive in to start at this point. But I had to make sure that I was doing things right.
After coming up with the story, the frames, I was still not ready to start my drawing yet because prior to execution, I had to plan out what colours I would want to use for each frame or row, and how the colours would work for each row. For example, I didn't want two rows that use similar colours (eg a red row on top of an orange row). I wanted them to be very easily distinguishable.
So after experimentation and testing out the colours to use for the different rows, as well as in conjunction with Color Hunter and Adobe Color, here's what I got:
I also had to take into consideration the emotions that I wanted the audience to feel from looking at my images.
For example, I decided that I want to emote the last row (sadness) with blue, and as a result, I have to make sure that the other rows don't also use a similar colour palette, or it may confuse the audience.
It was exciting to progress to this stage. With the concept finalized and the colour palettes already in place, it was time for the excitement of executing it and converting these drafts into a reality.
Above is a sneak peek of the final outcome where I used blue to emote sadness and give the image a 'feel'.
---
References
Needless to say, I referenced Adobe Color a lot, as well as Color Hunter, both proving very helpful to this assignment!
Here are references I used for different aspects of my frames – I take a look at the frame composition, colours used, design principles, character posture, positioning of the subject/layout.
Curious me:
This image showed me how curiosity could be emoted through a character, and how the flower acted as a secondary focal point within the grass.
Greens in ADM:
Greens as grassland colours:
Relaxing, serene house in inspiring landscape:
Good for retreating to and resting in at the end of the day, isn't it?
Sad/solitude blue shot:
I referenced how blue was used in the image to emote a theme, and how the lone chair sticks out to act as focal point. However, I felt that the blue was too saturated for what I wanted to convey, so I used a blue of a lower saturation for my final composition, like in my next reference:
Sad, Blue Sky:
A very inspirational image by the animators at Disney, looking at how they use colours really motivates me to be an animator, my second major of interest here at ADM. To put some context into this image, it is titled with the quotes "Wherever you are, come and find me".
I liked how the blue was used to add intense emotions to the image.
UFO (Abducted by aliens):
Glyphs on the alien ship to emphasize mysteriousness and its alien origin: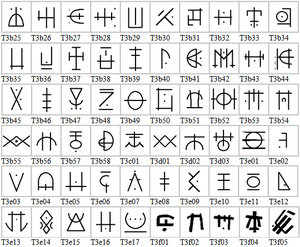 Darth Vader (fall to the dark side):
Flower:
And of course, how could I leave out stop motion Pingu by Otmar Gutmann and Erika Brugegemann?
I studied Pingu to look at how the artists emote his character, through his postures.
I also looked at how they portrayed his goofy expressions, injecting personality into a character and representing it through the stop motion (or in my case, images).
---
Mini Reflection
I feel like I went a very long way from my first penguin outcome. The first outcome honestly had went from ideation to colours to planning very quickly and insufficient time was spent on planning and colours, and even the posture of the penguin character. Thankfully I have redone the new ones and I feel they are much better!
Thank you for reading my wordy post! I enjoyed writing about this assignment the most!