feedback from previous weeks:
the circular screen installation proposed does not fit into the site proposed
how do you expect people to use the installation?
make a specific proposal of the installation
when developing forms and functions for the installation, we were stuck on the idea of having the passerby notice the shadows (forcing it on them). benefit of doubt that the users see what we intend to do. so we decided to leave it open-ended.
we clarified that there are two directions we could take to use the shadows in the environment:
1   define a space. because the environment chosen is a common area and is too noisy, the aim of the installation is to tone down and create a neutral space. some examples of forms the installation could take are canopy, architectural pieces, tunnel, partition.
2   define a three-dimensional object. by placing an object that is out of context and stands out from the environment, people are more inclined to look at them as individual objects rather than objects that blend in the background to only serve a purpose (e.g. shelter)
another point we clarified was also to use simplified forms, because the aim of the installation is to make use of the shadows surrounding the site, and a form that is too complex will simply overshadow and dominate the shadows. at the same time, it cannot be too simple; it needs to have a character and intentional so that it does not blend in to the background.
curating light through space and architectural structures
(above) 5-metre tall structure with hanging polyester mesh. interacts with the wind and serves as a big canva for the shadows to cast and interact on. the takeaway of this structure is that it is simple yet the size makes it eye-catching, and does not take away from the shadow.
references
shade structures by MDT-tex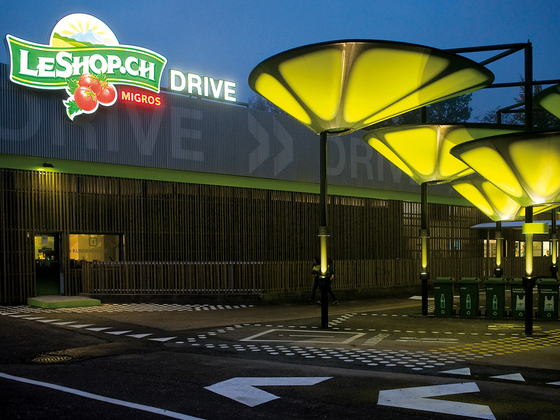 Excentrique by Daniel Buren
Le Refuge by Marc Ange
Virgin Lounge Melbourne by Tonkin Zulaikha Greer Architects
proposals
1
in regards to the character and intention, the curved structure vs the rigid structure of the existing canopy suggest that there is an intentional design process. it does not look like an off the shelf structure, but a one-off, customised, curated and specific.
material: polyester mesh, stainless steel structure to foundation
height: 3-4 metres
can be duplicated/arrayed along the stretch of the walkway
possibility of using colours for material
2
reference:
different from the previous idea in which we are framing the shadows in the environment, the second idea is more curated towards creating shadows with the installation. the installation provides a structure for vines and climbing plants to grow on them, where the structure creates rigid shadows while the plants curate more organic shadows.