Robert Brownjohn studied at the Institute of Design Chicago, where he ended up working with founder László Moholy-Nagy. He became a professor at the Institute aged just 22, before moving to New York to become a graphic designer. There, his clients included Columbia Records and Pepsi Cola. He co-founded BCG in 1957, moved to London in 1960 to become creative director of J. Walter Thompson, then to McCann Erickson in 1962. He died in 1970. The output from his relatively short career is considered a hugely influential part of mid-century graphic design history.
http://www.itsnicethat.com/news/robert-brownjohn-graphic-design-archive-website
Brownjohn became a protégé of Moholy-Nagy and much of the structural quality in Brownjohn's graphic design can be traced to his important influence.
Movie Title Sequences
"Watching Words Move"
-Campaigns with his agency Brownjohn, Chermayeff & Geismar (BCG)
Rolling Stones Album Cover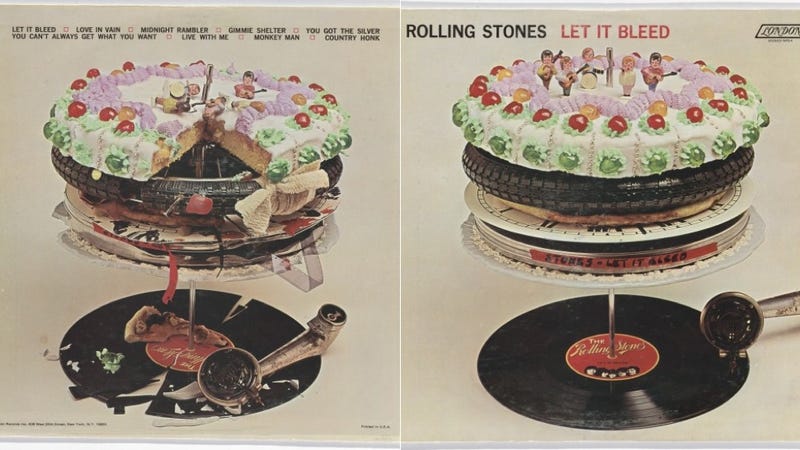 Hired by his close pal Keith Richards to design the cover. He hired Delia Smith—the same Delia Smith who would go on to become a well-known British cookbook writer and television celebrity—to bake the cake. As quoted in bassist Bill Wyman's memoir, Rolling with the Stones, Smith recalled, "I was working then as a jobbing home economist with a food photographer who shot for commercials and magazines. I'd cook anything they needed. One day they said they wanted a cake for a Rolling Stones record cover, it was just another job at the time. They wanted it to be very over-the-top and as gaudy as I could make it."
http://gizmodo.com/how-the-rolling-stones-iconic-let-it-bleed-album-art-w-1301361771