Hello. Buckle up your seatbelt, you're in for a ride.
Not really, just a story.
I remember a period of time, last year, where I became obsessed with looking at illustrators' works online (specifically non-vector ones). I saved Pinterest post after Pinterest post, appreciated tons of Behance projects and followed new Instagram accounts. I wissssshed so badly that I could draw like those artists.
Some of my favourites during that time:
Kaijus + Food illustrations by Ilustrata Studio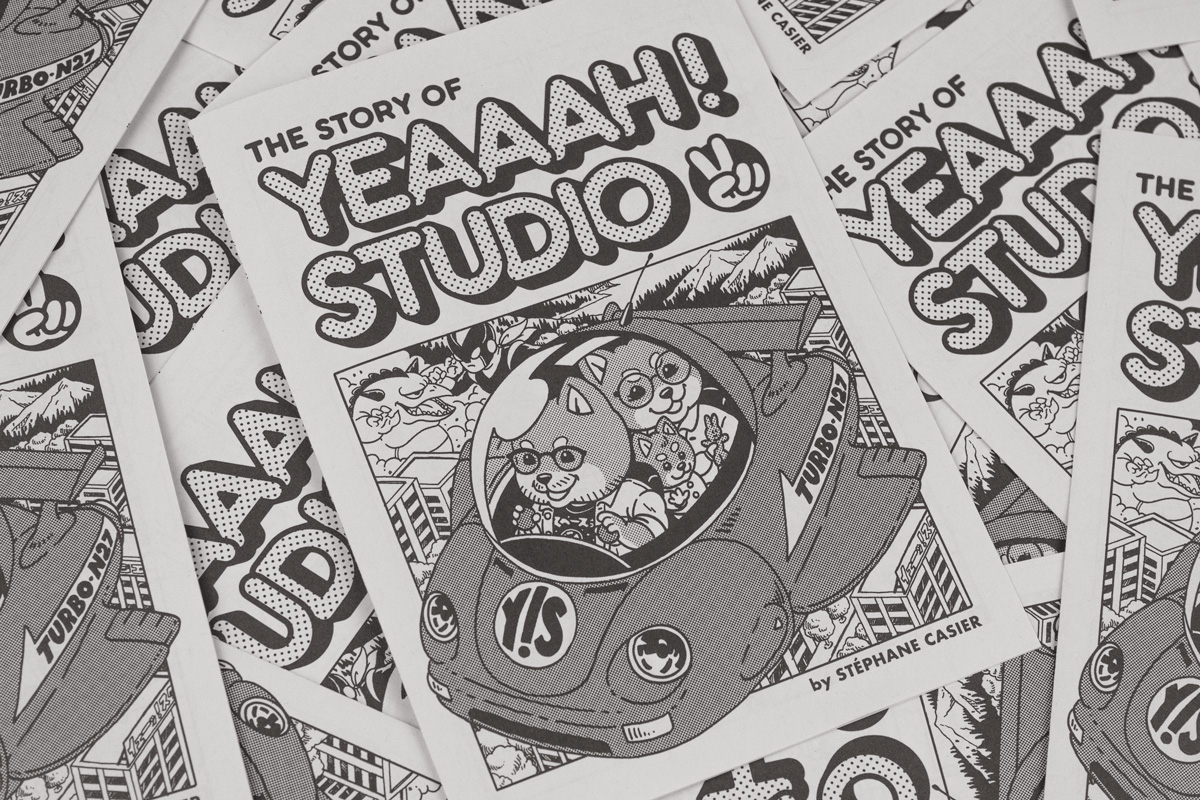 Heck, I even took the opportunity with my time on exchange in the UK (at Hertfordshire!) to get merchandise from Yeaaah! Studio's store based in France. Actually my friend got it for me for my birthday, but, same thing. AND, even better, the first time I went to London, I stepped into ARKET, and saw a beautiful, beautiful, illustrated book. It was selling at £19. I hadn't even dared buy myself a turtle neck sweater (that I very much needed) for £19. But I knew I wanted it. I needed it. I bought it. It was this book:
By who? Katie freaking Scott! I didn't even know! It was fate! Could've gotten it cheaper off Amazon or something, I was new to the UK, don't come at me.
Anyway, prior to this class, I hadn't illustrated much of anything since my foundation year in ADM, and any illustrations I'd done so far were all vectors. So I was really itching to learn how to draw, lines, with my actual hand. I watched YouTube videos, and wanted an iPad to draw on Procreate so badly (because I'm a sucker for technology), but had no money to get one, I almost sold my new DSLR for it (because I was in a photography obsession phase before this).
Eventually the obsession with learning how to draw ended, and I decided against buying an iPad for myself. My mom had offered to get me one, but the offer came with conditions, and I wasn't up for that, but I'd already lost the fire anyway.
And guess what? My mom decided to surprise me with an iPad anyway while I was in the UK! (With an apple staff discount from my uncle, thanks uncle).
Boy did I feel PRESSURED. I'd lost the fire to learn the new skill, but now I have an iPad in my hands, that didn't come from my money, and so I HAVE TO MAKE USE OF IT. So, I knew, I was going to take Illustration in my next semester back in Singapore.
—
So hello, again. Here I am.
Starting off the semester, I was motivated, I was excited to learn a new skill in the new year.
Then school actually started, and I was like, dammit, I don't want to do this anymore (hadn't even started anything).
But then I was like, ok, you're already here, in this class, with a damn iPad that you bought Procreate on, so suck it up and do great things in 2020.
And so I did.
—
I forced myself to use Procreate for the first Inanimate Portraits assignment. That was fun. Thank God it was in black and white, because I think I'd have been overwhelmed if I had to colour in the drawings too.
Then came the Varoom assignment.
To be honest, I wanted to get back to vectors at this point, partially because I thought it would be easier/quicker and also because I had inspiration from several vector works. BUT, it's like the world was pushing me to draw with my hand, because my macbook DIED. Actually it was dying progressively, and it wasn't actually dead but it could be considered dead, so I had no choice but to draw on my iPad (again, because me+pencil+paper don't go together).
And so my Varoom cover was born. Drawn by my hand.
—
Then came the last assignment, and whoops, it's in vectors!
Well, my main goal of the semester was to really just to try new things, and maybe do things how I wanted to and not listen to my professors all the time. I'm happy I tried this new style of simple vectors, even mixed with photographs, and even freaking motion graphics. I've barely touched After Effects ever, and now I don't feel the need to take the Design in Motion class next year as a UE-that's-too-heavy.
Also, might I add, I've never been naturally inclined to the creative side of things — my best and favourite subjects back in primary and secondary school were math and science, but I somehow ended up in Mass Communication and then in ADM doing Visual Communication. I don't know where the heck I'm going with my life, I don't know how the heck I ended up in an illustration class when I like math, science, and logic, but I feel like I've conquered a mountain in this class lol. So thank you Lisa for your enthusiasm and open-mindedness with the class!