Upright Go uses vibrations and behavioural science to design a posture correction device + app. Simply put, "You slouch, it vibrates".
It is almost genius how a simple tilt/gyro sensor with a vibration motor can be used to correct/improve something as complicated as spine and postural health.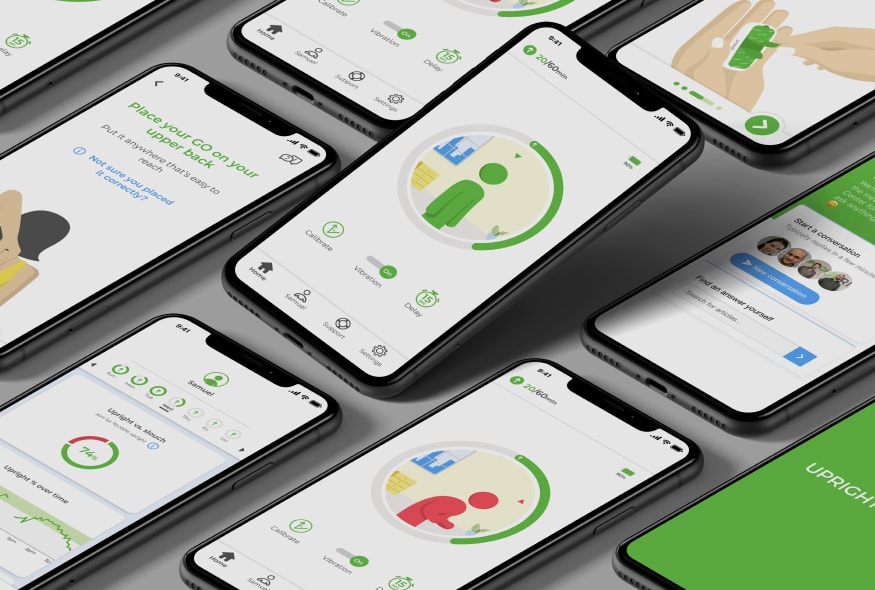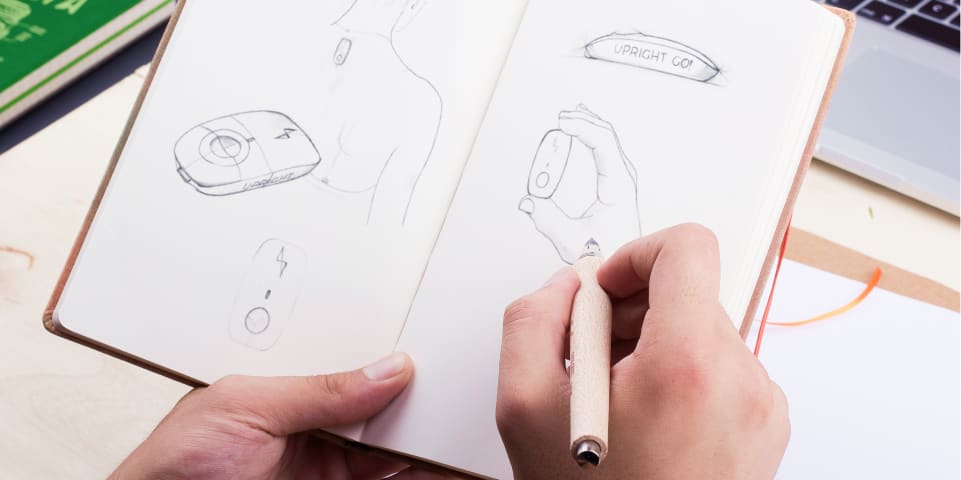 Analysis:
While the size and the usability of Upright Go is perfect, coupled with the mobile app, it is a fantastic device with versatility and provides effective results.
Physically, instead of having a button for the users to press when they want to switch off the vibration or change settings etc, they can include motion sensors where a shrug of the shoulders can create a feedback to the app or device.
Software-wise, it would be interesting if vibration patterns can be selected to ensure the brain/senses are not dulled from the same vibration feedback after long usage. Maybe even through vibrations, the device can advise users on how much adjustment to make to sit upright.