So for this project we are tasked with illustrating our name (nickname, initials, surname, etc) in a way that would describe our future job.
When I think of future jobs, I mostly think of artsy things like fashion, working in a museum, and making toys. However, that would make the scope rather narrow, so I branches into other fields and thought of how I would like to portray myself in an aesthetic manner. Hence i came up with being a magician or circus performer and a pattissier, which I felt had a more whimsical touch to it.
Toy maker
When searching 'toy maker', most of the search results show images of wooden toy makers.
(source taken from: https://theaudienceawards.com/films/the-toymaker-86476)
Th source above is about Venezuelan folk artist Mario Calderón and features the toys that he makes. They are mostly humanoid beings painted in bright highly saturated colours. His theme for his tys is a relflection of childhood, and has a very fun and whimsical aesthetic.
(Both sources were taken from: https://www.folkartmarket.org/artist/mario-calderon/) The above are just some of the examples of Mario Calderón's work.
In this case i would have my illustrate the workshop and the process of the toys created.
However, I felt that there are many example of toys (Stuffed toys, collectibles, dolls, board games) hence maybe I would like to dive further into what kind of toys I would like to 'make in future'.
(source taken from: Pixar Animation Studio's Toy Story 2 (1999))
I remembered this scene in Toy story where Woody had to have his arm reattached, and I thought of how interesting the tool box full of doll touch up parts were.
I also watched some Youtubers who make custom dolls.
(Source was screen shot from Youtuber Dollightful's video ' Your First Custom: Selection + Preparation [Part 1]' at: https://www.youtube.com/watch?v=fen8kUQHfjE)
(Source was screen shot from Youtuber Dollightful's video ' Sewing Doll clothes tutorial Part 1' at: https://www.youtube.com/watch?v=kdUviy9uYpk)
Her videos provide the process of customizing your own dolls.
Subsequently, there was another aspect of the finish products that I could portray, with the toys kept neatly in the shelves like a toy seller instead.
Fashion designer
So as a fashion designer, there are a few stages in designing, first being ideation in the form of sketches, second is the gathering of materials, third being production of the clothing and lastly the runway.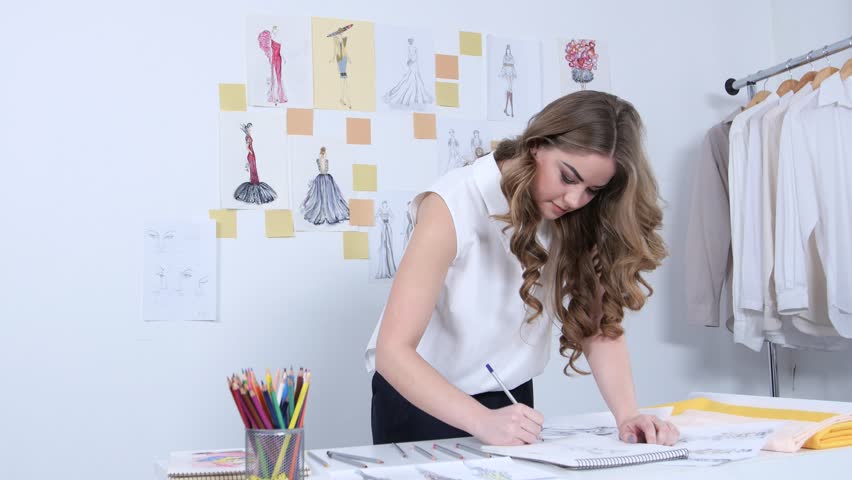 (source taken from: https://www.shutterstock.com/video/clip-25592858-stock-footage-fashion-designer-draws-sketches-for-a-new-collection-in-her-workshop.html)
(source take from: http://www.loveandotherbugs.com/fashion/decoding-fashion-terms/)
I want to illustrate the process of producing the clothes, and maybe incorporate parts that suggest ideation and material gathering. Which also means that I would have to research clothes designs.
Curator
So I had the idea of being a Curator as i like the idea of this large collection of things.
(Source taken from: https://broadway.showtickets.com/new-york-tours-attractions/american-museum-of-natural-history-new-york/)
(Source taken from: https://www.tripadvisor.com/LocationPhotoDirectLink-g60763-d210108-i145902047-American_Museum_of_Natural_History-New_York_City_New_York.html)
I visited the National History Museum in New York a few years ago and was drawn instantly to how they curated their large collection of taxidermy and fossils. Its almost as if visiting the zoo as seen by the above picture where the 'animals' could be seen in the 'natural habitat'.
I hope that this would not become too detailed to the point that it would become a narrative.
Magician or Circus Performer
In the case of a magician, i would be illustrating certain props that magicians use.
(Source is taken from: https://en.wikipedia.org/wiki/Hat-trick_(magic_trick))
However, thinking about it, I find that only using the props of magicians might be a bit narrow, hence widen the scope to more of circus acts.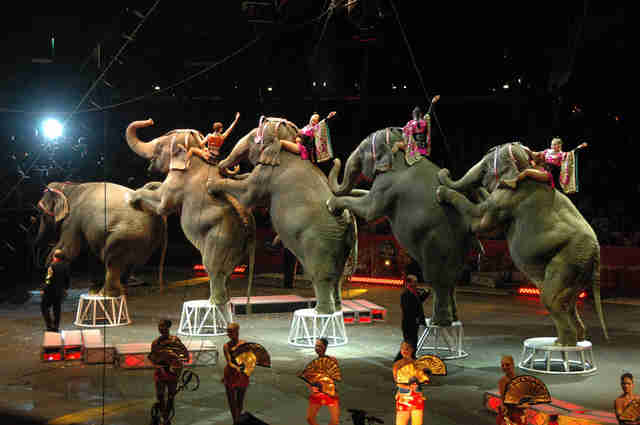 (Source is taken from: https://www.thedodo.com/ringling-bros-circus-close-down-2182308918.html)
(source take from: https://gazette.gmu.edu/articles/13399)
(Source taken from: http://www.dailymail.co.uk/news/article-4861954/Escaped-tiger-killed-Georgia-owned-circus.html)
(Source was taken from: http://mypieceofculture.tumblr.com/post/159451338879/witch-aesthetics-circus-witch-chaos-witch)
The only problem i had with this was that it may be a bit too narrative.
Patissier
I like sweets, they come in many forms, many colours. I specifically like walking into those high end bakeries to stare at the sweets.
(source was taken from: http://www.windsorstar.com/life/news/Gallery+Nadege+Patisserie/6522454/story.html)
(Source taken from: https://ganachepatisserie.com.au/10-essential-pieces-of-patisserie-equipment-for-beginners/)
For this illustration, i am considering between having it illustrate the process of making a cake vs having and illustration of a store front.
In the case of the former, i would be referencing more on the tools and the processes used to make the cake like the above pictures. Hence maybe only one letter in my name will be a pastry and the rest will be tools, emphasizing on the fact that it has just been completed.
Subsequently, I could also have a store front to show the cakes that I have 'made'. In that case, i would be studying the various kinds of gourmet desserts and how they will become the letters of my name.
(source taken from: http://www.gourmettraveller.com.au/recipes/recipe-search/chefs-recipes/2013/1/strawberry-shortbread/)
(source taken from: https://www.gettyimages.ae/detail/photo/mixed-gourmet-desserts-royalty-free-image/159719686)
(source taken from: https://www.tastemade.co.uk/videos/matilda-tart)
However this may come across more of a cake seller rather then a patissier.