Week 3 Essay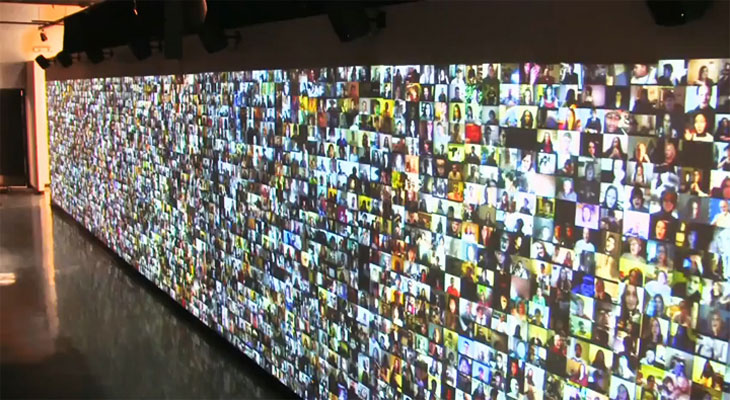 Artwork title: Hello World! or: How I Learned to Stop Listening and Love the Noise
Artist: Christopher Baker
Medium: Multi-channel multimedia installation
Year created: 2008
The Review
Hello world is a video installation where 5,000 video diaries of various individuals are played along a wall. The people in the videos can be seen speaking in their rooms, kitchens, a space of comfort.
Walking into the gallery space, one is instantly immersed in layers of voices, overlapping to the point that the words blend and become noise. It is as though you are listening to them talk about something intimate, nd at the same time, their personal issues are made public. You hear everything but at the same time you hear nothing in a sea of voices.
His works is a visual representation of the modern lifestyle of being constantly interconnected despite being far apart.
The concept is similar to that mentioned in Randall Packer's writing 'The Third Space' in regards to the art work 'Hole in Space'. He mentions the idea of a 'third space' being created, or a virtual identity being transimitted from one party to another through technology.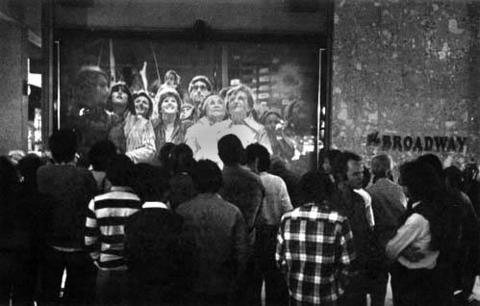 (source taken from: http://www.medienkunstnetz.de/works/hole-in-space/)
In this case the works differ in the the sense that 'Hole in Space' is a live broadcast, which is ephemeral, it is ever changing depending on the people and how they interact. On the other hand, 'Hello World!' is a collection of pre-recorded videos, hence the interaction becomes one-way. That means that there would be a distinctive lack of communication between the people whose videos are put up.
When we were in class, we talk about how communication is important when working as a collective whole to make a work cohesive. So it is amazing to see the images contrast with each despite the lack negotiation.
Credits
Christopher Baker: Hello World! (n.d.). Retrieved February 07, 2018, from http://www.huhmagazine.co.uk/3200/christopher-baker-hello-world!
Gallery, S. (n.d.). Christopher Baker. Retrieved February 07, 2018, from http://www.saatchigallery.com/artists/artpages/christopher_baker_hello_world2.htm
Packer, Randall, Open Source Studio, IEEE Spectrum, 2015