What is Biomimicry:
To copy the functionality of nature to solve our man-made problems.
Examples:
Stefanie Nieuwenhuys
(pictures taken from: https://blogs.3ds.com/fashionlab/stefanie-nieuwenhuyse-recycle-le-bois-comme-des-ecailles-serie-biomimetisme/)
After spying diamond-shaped wood chips on a workshop floor at London's Kingston University—the leftovers of some architecture student, no doubt—Stefanie Nieuwenhuys was reminded of a secondhand snakeskin bag she once purchased. Scooping them up, the fashion student set to work, layering the wooden scraps onto fabric like reptilian scales.
The artist makes use of scrap material to make her outfits. This project of hers emphasises the idea of reusing materials. Laser cutting the pieces to look like scales, and imitating the layering to look like that of a snake.
Diana Eng
Diana Eng based her "Miura Ori" scarf on an origami "leaf-fold" pattern invented by Koryo Miura, a Japanese space scientist who was in turn inspired by the unfurling mechanism of the hornbeam and beech leaves.
The origami patterns were made by observing nature, and the omission of right angles, like forehead wrinkles or the veins of a dragonfly's wing. Because of that, the pattern is collapsible.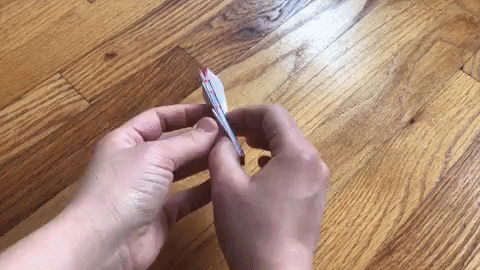 Monserrat Ciges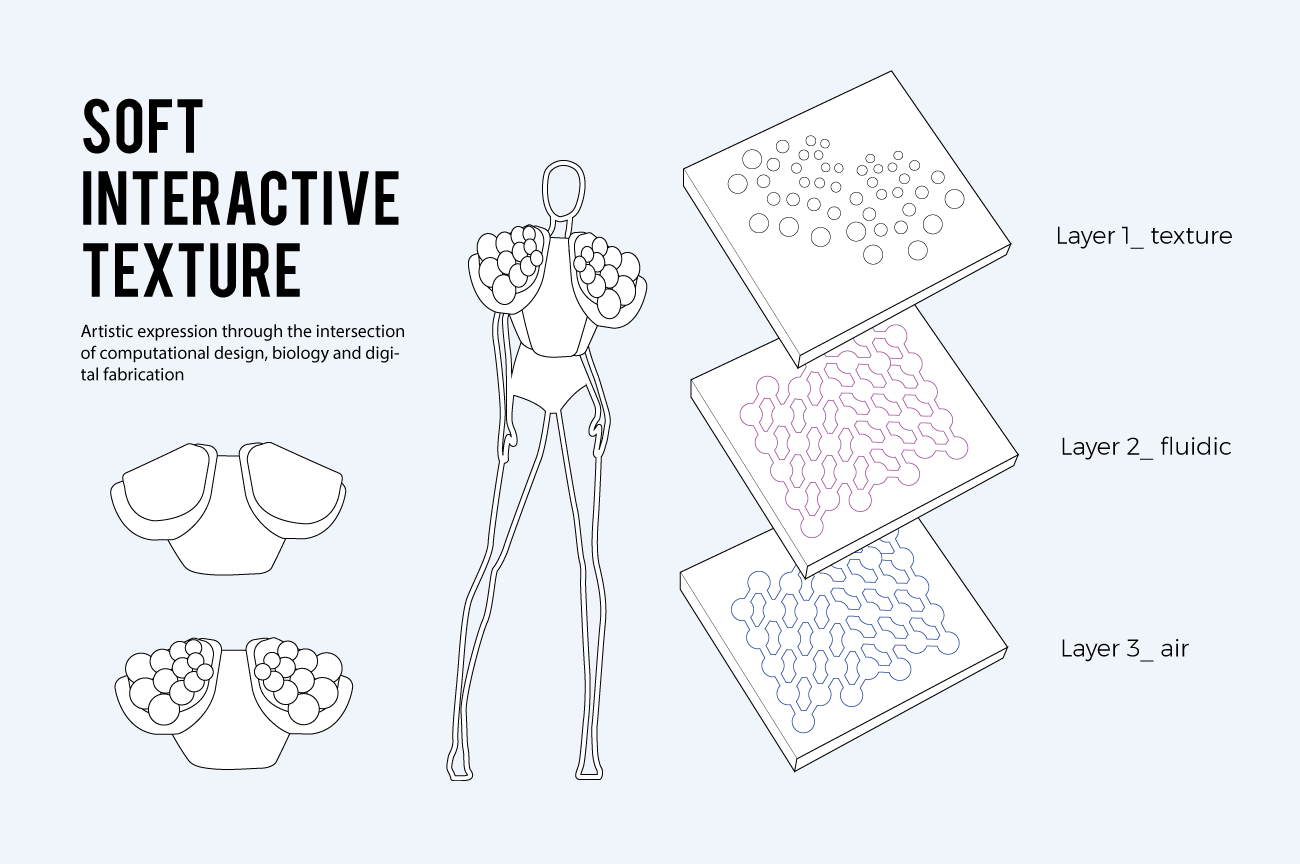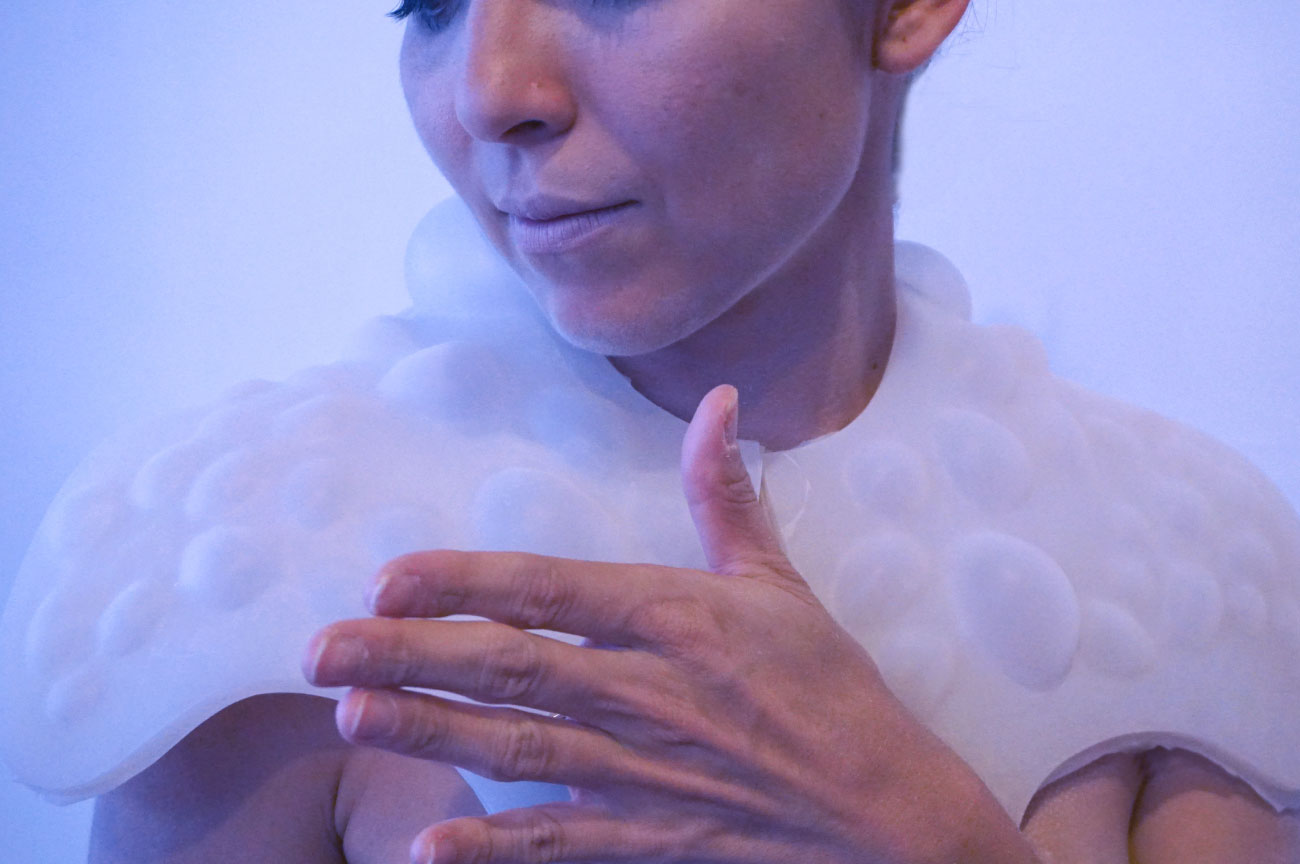 Created to imitate animals that are able to voluntarily self-transform.
References:
Simone Leonelli on the Blurred Boundaries Between Art & Fashion
Fashion Biomimicry Through The Lenses Of Biotechnology, Nanotech And Artificial Intelligence
http://www.osmosis-industries.com/digital/2015/4/21/nature-inspired-fashion-design-through-the-theory-of-biomimicry
Stefanie Nieuwenhuyse Reuses Scrap Wood as Scales – Biomimicry Series
http://www.fairytalefashion.org/
https://class.textile-academy.org/2019/Montserrat/project.html?fbclid=IwAR2HGn6Jnj_R55DxHrH0XUJ-Kps8XhIIsjuXEe7a-0vZX_qN_RzgdFmpEQQ