We are tasked to pick 4 movie quotes and create a visual narrative that expresses each quote.
I did a few design on different movie quote. However, after consultation I realize my design are all too flat. I created the visual based on the quote itself, where there is no deeper meaning to it.
Finding Nemo – Just keep swimming.
During the chaos and blinded temporarily by the dust, Dory accidentally drops the mask into the darkness below. Marlin gives it up for lost but Dory cheerfully takes him into the depths, telling him to just keep swimming.
In this design, I was only thinking on adding Nemo in and swimming in the ocean. I should add in more element to bring out the quote instead of just this.
---
What a girl wants – Why are you trying so hard to fit in when you were born to stand out?
To please her father and his social circle, she abandons her old style and dons the upper-class sophisticated look, and behaves herself.
Ultimately, Daphne rejects her new self because it is not who she is. She returns to America, and restarts her work as a wedding server.

In this design, I want make one of the girl stand out from the rest. Thus I added some filter over one girl while the rest just blend in at the back.
---
It's a wonderful life – Every time a bell rings, an angel gets his wings.
George Bailey is about to kill himself, and they need to send an angel down to Earth to stop him. They select Clarence, a somewhat down-on-his-luck angel who hasn't earned his wings yet, but who they decide is right for the job. The senior angels promise that Clarence will get his wings if he succeeds.

In this design, I picked out the keyword of the quote which is bell, angel, wings. End up the design turn out to be flat. It's not as interesting as the quote is, like what's the meaning behind this quote? On what circumstances will a bell ring?
---
Titanic – You jump, I jump.
As her boat lowers, Rose decides that she cannot leave Jack and jumps back on board.

In this design, I used a sinking boat to illustrate the scene and the silhouette of the scene "You jump, I jump" as seen above where they are holding on to each other. This design end up to be too direct again.
---
Mimi gave me some suggestion on different approach. Like looking at different book cover. How they uses image to attract audience attention.
There are also some interesting movie poster design too.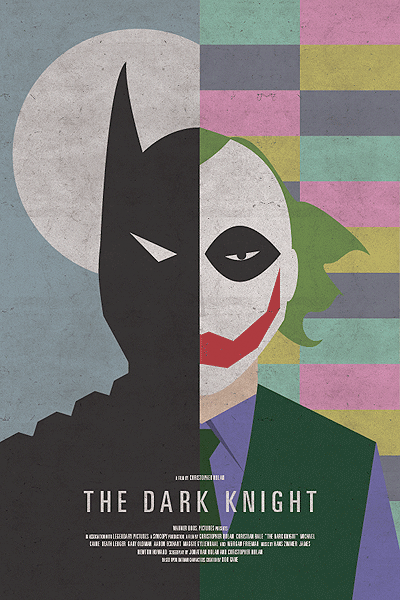 I am still trying to improve on my design, figuring out the technique to use in different individual.