I approached this project by making a listing of places that I've never been in a long time/never been before:
East Coast Park       MacRitchie Treetop Walk
Pulau Ubin                  Haw Par Villa
Coney Island                  Little Guilin
Changi Airport          Kranji War Memorial
Lazarus Island                       Sentosa
Holland Village            Bedok Reservoir
At first, I was drawn to the natural sites. Over the past two weeks, I took a trip down to Coney Island as well as Little Guilin (last Saturday), and I had a lot of fun exploring the places. What I particularly liked about Coney Island was that it was surrounded by beaches. The twist and turns of the natural trail, the occasional gust of sea breeze – it was a specially calming and therapeutic experience, a great break from the hustle and bustle of my everyday life! Similarly, Guilin offered a sanctuary for relaxation. Although the place was significantly smaller, the view was stunning enough to make up for it. I especially found the contrast between the towering rocks/cliffs and the neighbouring HBD flats interesting. The diversity of plants and insects seemed to be larger too.
However, I've decided to settle on Changi Airport as my final location.
Why?
Despite my two great experiences to both Coney Island and Little Guilin, they were places that I've never been before. Hence, I feel that they lack a certain personal touch, connection, as well as memories that I can relate to. (Also, I'm very prone to weird insect bites and I fell sick right after my trip to Little Guilin on a sweltering afternoon, don't think it'll be a good idea to film there all day again)
Changi Airport – Singapore


For the first 19 years of my life I lived in the east of Singapore (Bedok/Tanah Merah), and therefore I'm very familiar with the area. Having moved for about half a year, I haven't had a chance to visit the East side and definitely miss my old home very much. Through this project, I feel that it would be a very good opportunity for me to revisit the East side of Singapore and dwell on my past memories.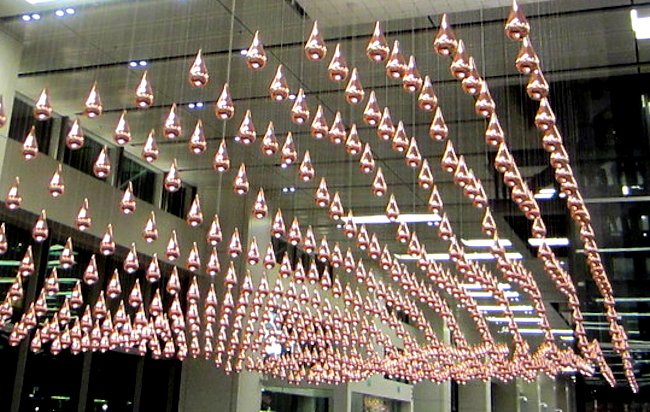 Its spaciousness, undisturbed calmness is incomparable to that of a usual shopping mall, or even a library. Perhaps it was the classical music playing subtly in the background, or perhaps it was its distinct architecture that made it stand out.
Changi Airport brings me back to my secondary and JC days. I would have study sessions with my friends here whenever major examinations were near. It was not only convenient, but also rich in its choices of food and study areas.

As time passes, these memories become distant, but nevertheless nostalgic. Still, we move on with our hectic lives as though it was the final boarding call.