Hi! It has finally boiled down to our final assignment which will be an installation involving senses of our fused animal called Grenas. It is a combinations of different elements from starfish, nemo and sea anemone.
Done by Natasya.
---
I researched on possible experiments that expressed the mechanism of starfish like how its tube feets repelled water to propelled and move the limbs.
I tested it out and the process is quite slow. I thought the ice cube sink down and won't come up. However after a while it goes back up. I thought this is like an automated short-lived Cartesian diver.
The next experiment i tried is the first experiment in this video. The mechanism is quite like how the starfish's tube feet operate. When i showed Cheryl my experiments, she mentioned that it moved just like how the anemone blooping about trying to escape from the starfish. I feel so too. Hence i find this experiment has more potential to advance.
Initially i used a bottle cap like how the tutorial video does but the whole thing barely moved. Hence i used a smaller and lighter cap and blowed up the balloon to a very large size then it moved for a long time. This is the longest the balloon lasted.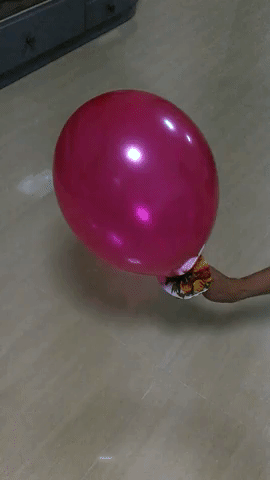 Next i explored with an even lighter base: paper. It was released in the midair so it could fly!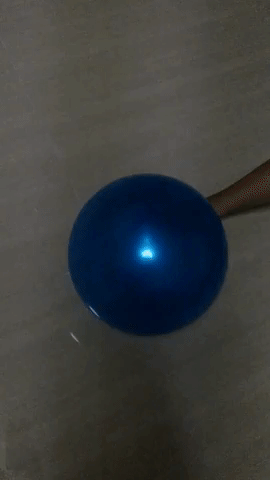 Base is gone for this. U could see how crazy it moved around my house.
I tried a different approach and result is quite similar to the previous experiment.
We showed the experiments to Cheryl.
U can see our teacher, Cheryl, inside. The most passionate teacher i ever seen. She is always filming our class experiments that she always run out of memory in her phone haha!
We tried out with different surfaces and it still doesn't move as lively as my house experiments.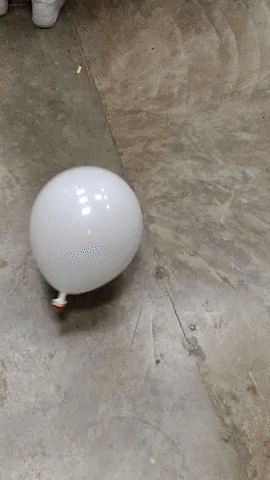 I searched for other alternatives to make our balloon last longer and encountered this wobble robot. Hence i thought why not use this as the way its wobble is very anemone-like.
In the meantime, Amelia explored the smell sense for our installation. She thought of making the scent fly out like party popper. She modified a bit and make it like this.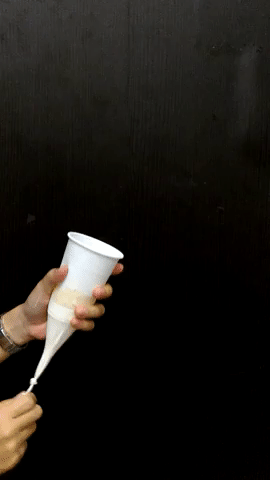 With this, it can be reused a lot of time.