Once Upon A Huh?
Chosen Medium:
Text, HTML + CSS + JS coding (Web Project)
Concept:
Open-sourced parody Fairy Tale storytelling through random options chosen by the reader. The story will be click-to-advance, but it is solely based on text on a web browser, the next section of the story to be revealed only when the reader chooses their option. Each option will lead to a different segment of the story.
Idea:
The reader will determine the outcome of the story based on the random and vague choices made during the process of the storytelling. (hence being sort of choose-your-own-adventure),
Example:
Snow White decided to accept the old lady's offer to buy an apple. She has to choose an apple.
The red and ripe one
The one that has a slight yellow tinge to it
The one with a worm crawling out of it
[Reader selects option 3]
Just when Snow White picks the apple with the worm crawling out of it up, there was a sudden shriek—unexpectedly from the worm who seemed to have a personality.

Snow White jumped in shock, fumbling with the apple. She frowned at the old lady.

"What did you do that for!" She scowled, her dark brows furrowing in displeasure. "I bought an apple from you and all you do is scream at me? Here you can take it back," she chucked the apple at the old lady's face and hurried to push the lady out of the doorway of the little cottage she shared with the seven dwarves.

The old lady protested in muffled gibberish, hoping she could explain that the scream certainly did not come from her, but Snow White was not having any of it.

"Take your stupid apples and go away, I don't want to see your face ever again," she snapped, slamming the door shut on the confused old lady.
Reference/ Inspiration:
Doki Doki Literature Club
https://ddlc.moe/
Your choices don't matter; they will give you an unexpected surprise anyway.
Somewhere Else, Another You
https://somewhere-else.tusitalabooks.com/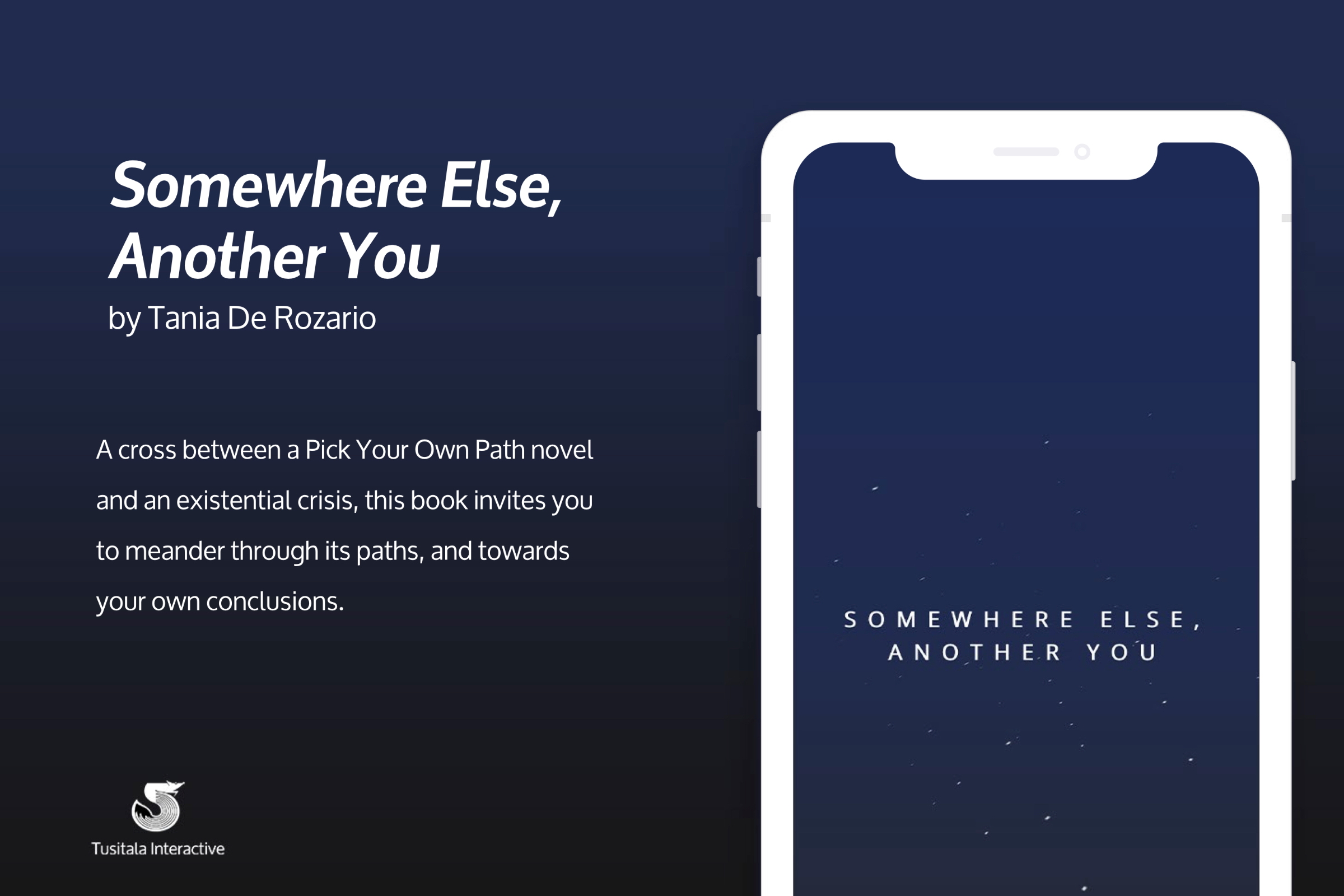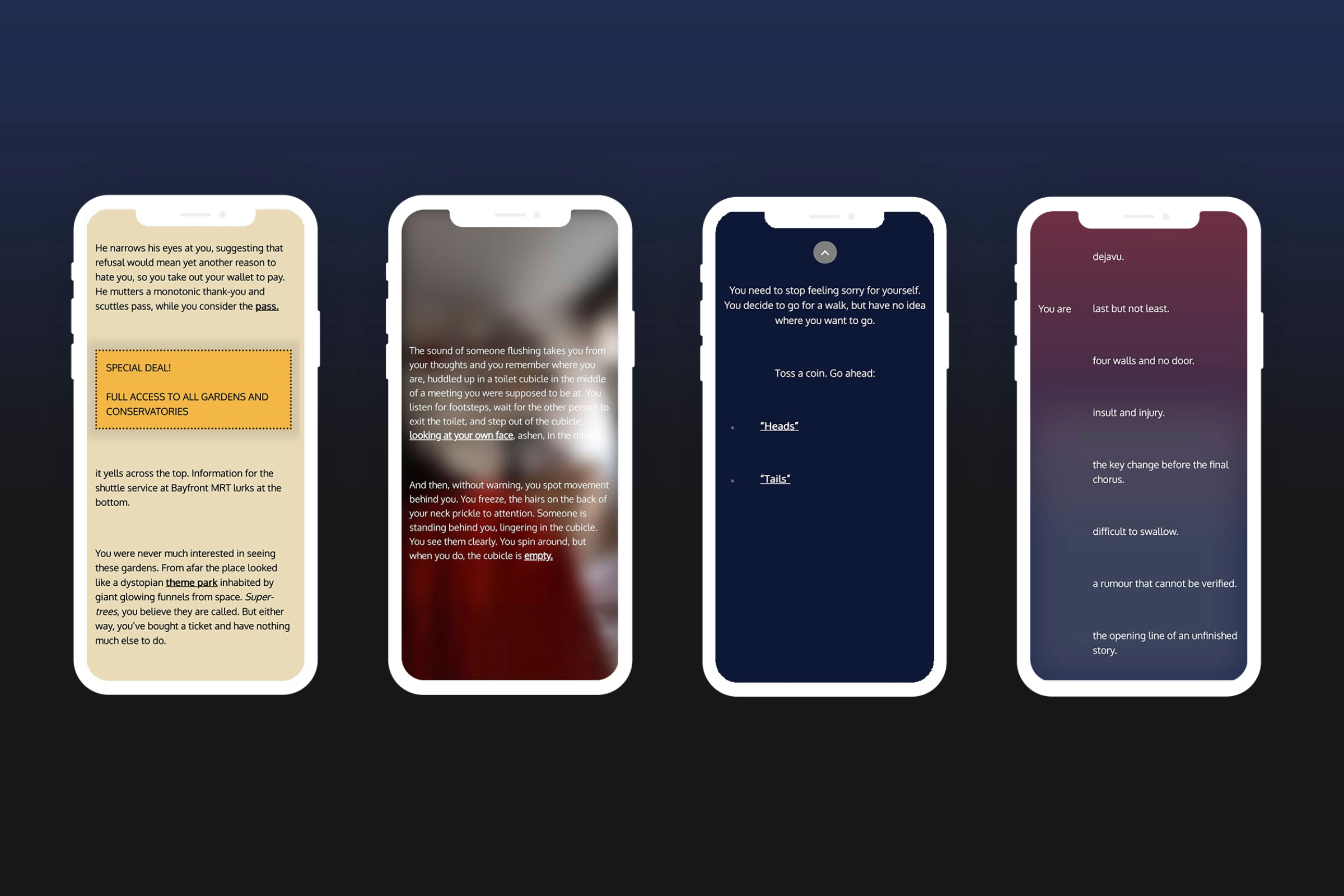 Make your own decisions but the story is still not within your control anyway.
How is it a Generative Art:
The reader decides the course of the story based on total randomness with no hint about what could possibly happen next. The next part of the story is hence completely random, and will possibly surprise the reader. Choosing a decision in a story might give you the illusion that you are controlling your own fate and deciding how the narrative goes, but in the end you realize that you are still left in the unknown, with lots of unanswered questions and unfulfilled expectations. While it is calculated which decisions will lead to which answers, but as the participant you will never know which decisions will lead to which answers.