The City Mouse and the Country Mouse
Description:
An educational mobile game targeted for kindergarten kids to study and play at the same time. This game aims to help children understand complicated concept through playing and to help parents to teach their children by using interactive and cute characters to engage the children.
The game will be based on the story "The City Mouse and the Country Mouse".
(Story can be found here)
The Player will be playing as the Country Mouse. Throughout the journey, player will be taught subject like English/Math and moral values. The Country Mouse will guide the player by reading to the player, instruct and teach the player.
Game play:
As the Country Mouse, player need to help it to finish its journey by making the correct choice. These choices are related to the story line and the correct answers are the correct grammar/vocabulary/numbers.
This mobile game will come with a toolkit with random blocks or cards inside. Using AR technology and the materials from the toolkit, the characters in the story will be reflected on the objects in the toolkit to trigger certain animation to tell the story. Throughout the game, player will meet characters formed by alphabets to help children remember spelling or to understand mathematics concept.
Aim for using AR:
To build motor skill by incorporating physical toy, a toolkit with random cards/objects to activate the NPC into the 'real world'.
With physical blocks/cards, children can build random structure (motor skill) based on their own imagination and interpretation of the space. Children can shift around these objects to see how the character interact with it, like they are playing with a virtual friend.
2. Find at least 3 projects that you can use as reference for your own project. These are works done by other artists or designers that will help illustrate the direction and inspiration of your project proposal. Describe clearly what aspect, technique etc. of each sample work is useful for the development of your own project proposal.
Dora the explorer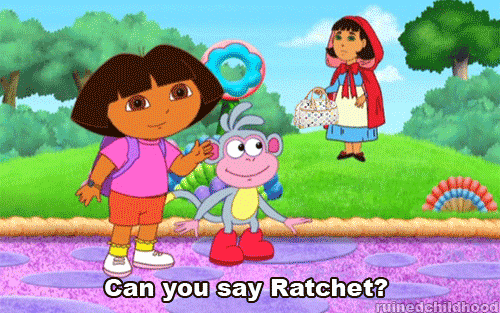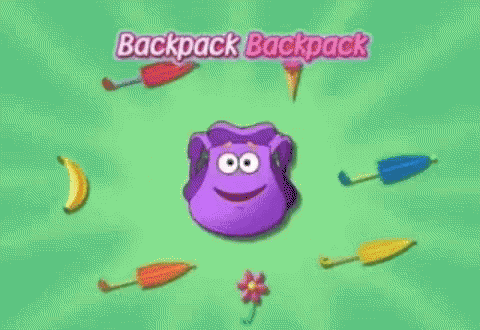 A talking protagonist that reads the story, explain, instruct, encourage and praise the player. Player can interact, sing along, dance, and answer questions. Dora also teaches Spanish, counting, team work, persistence and many other things.
Another interesting point about Dora the explorer is that it is able to engage restless young minds and hold them spellbound with these strategies:
1. Present a Compelling Mission – Each episode begins with a challenge that Dora and her friends are compelled to overcome.  They discover they must get from where they are to a distant location while avoiding a series of obstacles along the way.
2. Gain Clarity of Direction – To find their way, she calls on help from 'the map' in her backpack. The map comes alive to provide very clear directions with relevant landmarks. The map repeats each step three times, asking the viewing audience to join in and recite them a final time.
3. Appeal to Diversity – Dora realizes that not everyone watching speaks English, so she pauses periodically to repeat a phrase in Spanish. Wanting to build teamwork, she asks her English speakers to learn it and repeat it back to her.
4. Stay Positive – Even when faced with unexpected adversity, Dora and her sidekick both keep smiling and keep pressing on.  There's no lack of work ethic in this crowd.
5. Celebrate the Victory – As they reach the established goal, each episode concludes with Dora and all her companions singing and dancing to the song, "We did it! We did it!"  This would brings children to their feet to join the celebration. With all interactivity, children feel as though they are an integral part of the team that has emerged victorious.
Table Ice Hockey
A Playstation Store's top rated AR games is pretty self-explanatory. Table Ice Hockey uses the Playstation Vita to literally put an entire hockey rink on any surface the player wants it to be, where player can view the action from any angle.
Drakerz-Confrontation
An AR version of trading card games like Magic: The Gathering, Yu-Gi-Oh!, and Pokemon. Peoleo Entertainment broke the mold with the next generation of trading card games. Their new game Drakerz-Confrontation, uses AR to bring trading cards to life as 3D animated monsters called Drakos. Using a computer webcam, the 3D monsters pop off the cards to throw down in an epic battle. The camera reads the images on the cards, which look like any other deck of trading cards, and then it makes some animated magic happen on the computer screen.
The fantasy card game lets you play with physical trading cards that you put on the table in front of a PC with a webcam.
PulzAR
PulzAR is a different take on puzzle games. Available in the Playstation Store for PS Vita, this game uses the Vita's camera and built in AR capabilities to create dynamic puzzles. The puzzles are aimed at guiding a laser around a series of obstacles until it can be redirected into space to destroy an inbound asteroid
AR card – Place a AR card on a flat surface to create a PulzAR missile testing facility on screen.
2. Panning/camera angle – Able to see the danger.
3. Using one of the gantt charts or project development tools that I posted on OSS, create a production schedule for your project starting from April 2017 to May 2018. Include as much detail as you can think of such as including important dates and deadlines, team members or collaborators, tasks, what you need to research, technologies you'll use for development, sound, visual materials, editing, interaction design etc. Though this schedule may be adjusted, it's important to start creating a timeline for your FYPs. This will help guide you through your calendar and give you a way to identify and plan your progress.
(View timeline here)