Action Painting:
Jackson Pollock
I love his works!! It captures motion and action. There is intensity in his artworks. The way he uses paint, the way he splatters it creates these powerful marks that I feel attracted to.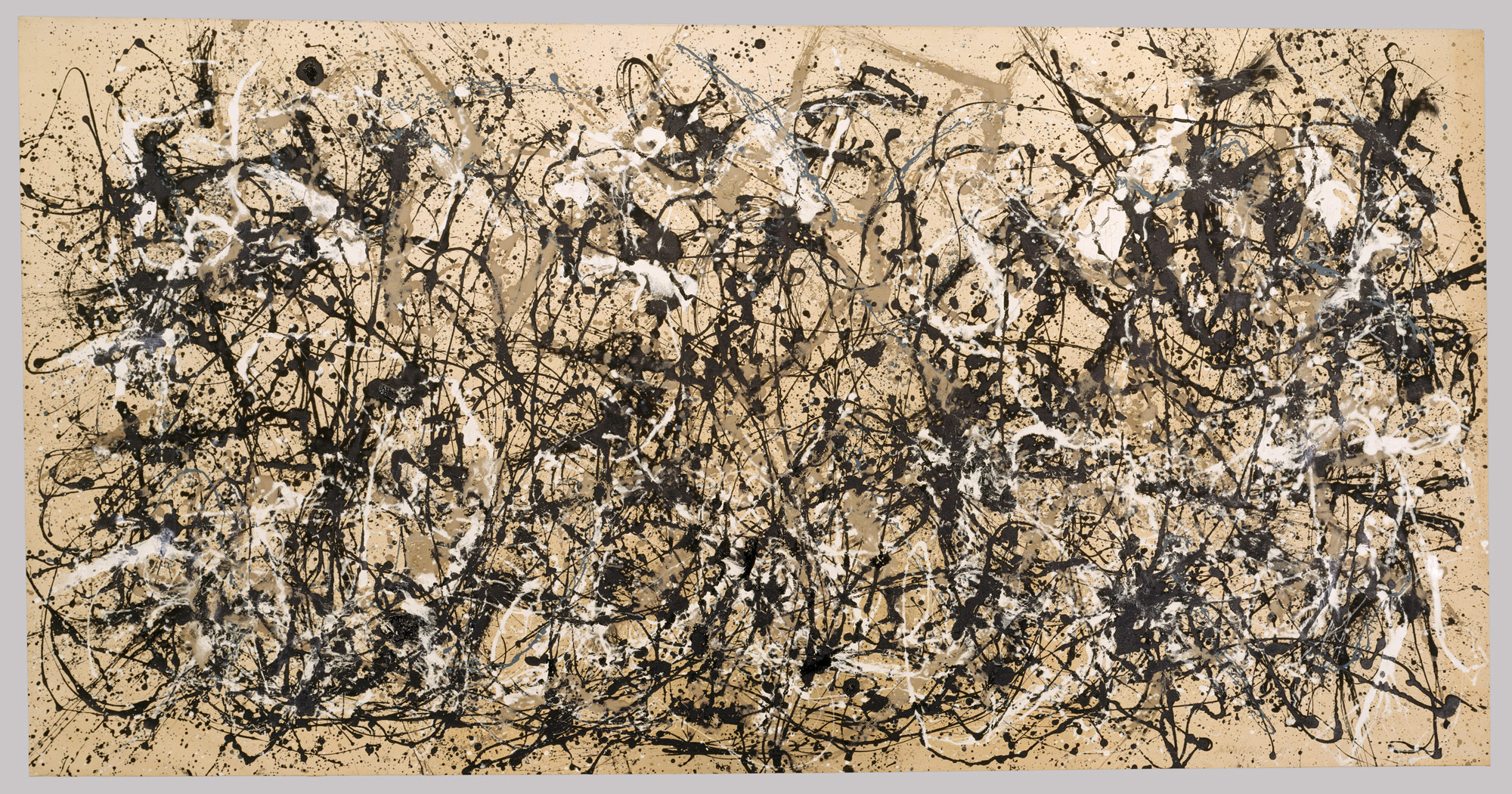 This is my fave out of all, Autumn Rhytmn by Jackson Pollock. I LOVE HOW THE PAINT IS SPLATTERED. There's so much going on, there's so much action. It feels as if this is the climax of a classical music, where all instruments play at once, creating a magnificent masterpiece. However, I also sense the hysterical state he might have been in. There are too many ways one can interpret this artwork.
"Art only speaks to those who understand"
Maybe I'm still too inexperienced to understand it fully.
Here are some other of his work:
I like The Deep very much as well, the composition gives it an interesting touch. It is extremely mysterious and makes me feel that I'm peeking into a new world. The contrast brings out the artwork.
I might cry if I ever get the chance to see it.
Dots:
Yayoi Kusama
I AM SO SAD I COULDN'T ATTEND HER EXHIBITION THIS YEAR
I AM SO UPSET
Anyway, I found her use of dots extremely interesting. Dots is something that carries meaning to her and she used it carefully to express herself in her artworks. In a sense, the dot has her soul in it. Every single dot in her artwork probably carries something and every single dot is important.
I know this isn't exactly mark making but please let me talk about this. I LOVE THIS.
I LOVE THIS.
It is sooo beautiful, surreal, hopeful yet so sad.
In this piece of work, we get to peek into Yayoi Kusama's heart and soul.
Words are not good enough to describe how I feel about it and I can't phrase it out either. LOL. (pathetic)
The colours make the artwork POP. Legit POP.
Clever use of dots!!
Gunpowder:
Cai Guo Qiang

Who would ever think of using gunpowder, really. But he managed to do it. Gunpowder is something that was obvious in its meaning. War. Gunpowder itself equals to violence.
I believe the method used by artists may also carry meaning. And it is very true in Cai Guo Qiang's artworks.
It is interesting how he makes use of gunpowder to do so.
These 2 are my fave from his Penglai/Horai series.
There is an eerie sadness and for some reasons, I sense pain from these works.
Tachisme: Non-geometric abstract art
Sam Francis
The way the paint developed and its composition are compelling and powerful.
Although there is a touch of calmness and serenity there is motion and tension is his artwork as well.
I just realised something. I love paintings with splatters HAHA. Gosh.
Abstract Expressionist:
William de Kooning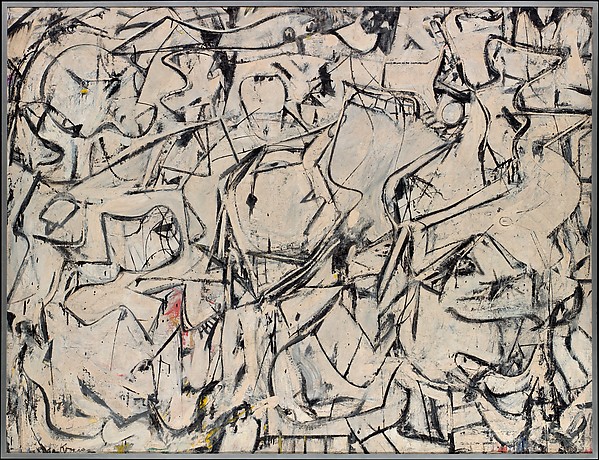 William de Kooning's way of painting is extremely interesting and amusing.
His pictures typify the vigorous gestural style of the movement and he, perhaps, did more than any of his contemporaries to develop a radically abstract style of painting that fused Cubism, Surrealism and Expressionism.
http://www.theartstory.org/artist-de-Kooning-willem.htm

I can't really understand what he painted but I can kind of sense his emotions and state of mind.
Maybe It's just me.