About Istana Woodneuk
Istana Woodneuk is an Istana that belonged to Sultan Abu Bakar ibni Daing Ibrahim. It sits upon a quiet hill in between Tyresall road and Holland road. After a fire that ravaged its brilliant blue roof in 2006, the Istana now sits abandoned. Throughout the years, both man and nature has ravaged the place creating an interesting juxtaposition of graffiti and forestry that is contained within the building.
History
1857 :Owned by Sultan Abu Bakar ibni Daing Ibrahim 21st Sultan of Johor
???? – 1891 : Served  as temporary residence for Wong ah Geuk or Sultanah Fatimah, the Sultan's third wife, while she oversaw the construction of Istana Tyressal which sported a bright red roof. The new Istana would finish its construction by 1892, however, Sultanah Fatimah was not able to see its completion and passed in 1892.
1895 – 1904 : The Istana was owned by Sultanah Khadijah, the Sultan's 4th wife after the Sultan bequeathed it to her before his death in June 1985. It was owned by her until her own death in 1904. The Sultanah in turn bequeathed it to the Sultan's son,  Sultan Ibrahim.
1925 : The Istana would be destroyed by a fire
1932 – 1935: Sultan Ibrahim would rebuild the house for his wife Sultanah Helen.
World War 2
1940 : The Sultan allows the Istana to be used by the Indian Army and served as both a millitary camp and and a millitary hospital
1942 : The Istana was bombed and over 700 patients and nurses burned to death in the Palace.
Post World War
1945 – 1948 : The Istana would serve as temporary residence for multiple different people. General Sir Miles Dempsey in 1945, Commander-in-Chief Sir Montagu Stopford in 1946 and in 1947, Governor-General Malcom MAcDonald and his wife Audrey Marjorie Rowley. By 1948, it would be returned to Sultan Ibrahim.
1951 : The Sultan re-tiles the roof
1957-2004 : the building was taken care of by care taker Hj. Sulaiman. After his death in 2004, it would be abandoned until present day.
2006 : A fire ravaged the building and destroys its roof.
References:
http://www.singaporetales.co.uk/2014/08/istana-woodneuk.html
https://stateofbuildings.sg/places/istana-woodneuk
https://en.wikipedia.org/wiki/Istana_Woodneuk
Why did I choose this place?
In 2011, my sister had visited the place with my little brother and her friend and she showed me pictures when they got back. I had always wanted to visit the place. What better time than now to showcase a place that is hidden in plain sight.
It is rich in history and the place has become an artwork in itself with not only the graffiti that litters its walls but also the nature that its juxtaposed on. I thought this interesting and I was dying to show it to my peers.
Getting there
Following a guide by the Smart locals, I used a trail beside the bus stop opposite pierce road and hiked up the hill for about 10 min.
password:shah
The trail was surprisingly easy to find and it was an easy climb uphill ! The hard part was to look out for the Istana itself as its now hidden by trees. Even so, it is not too difficult to find the place.
My Experience
1st floor:
Upon arrival, we were greeted with the the main hallway, which was not as creepy as I thought it would. (Well at first)
The tiny rooms though were super creepy and they gave me chills.
To be honest, I hated the first floor as it was waaaay to creepy and claustrophobic. There were some interesting finds though.
One example would be the electric circuit box that probably caused the fire that burnt it down. The Istana was one of the first houses in Singapore to be fitted with electricity, and as is the case for technology at that, it was faulty and prone to cause accidents.
And while we were measuring and creating a layout of the place, we discovered that the rooms at the end were probably servant quarters as there were multiple significantly small rooms and there were toilets that seperated the area into two. furthermore the hallway that links the main building to the annex were filled with rooms such as the kitchen and pantry.
There was also a small garden for the servants.
2nd Floor
The second floor was however, what I absolutely loved best about the place.  Although the house was surrounded by vegetation, It stayed pretty much clear of the first floor inside the house. The 2nd floor however was a different story.
Nature that poked its head out on the first floor. This was nothing compared to the 2nd floor.
Because the roof was burnt down, most of the second floor was open to the air and this allowed nature to completely take over and it was a huge difference when compared to the first floor.
The juxtaposition of nature and man made concrete was a sight to behold
Honestly, walking through the second floor was like exploring ancient ruins in an rpg and I loved every second of it.
And the view from the second floor was also stunning
Sorry the video is Sideways !
We also did a floor plan of the second floor
Besides the fact that the Istana is abandoned and the nature, there were other unique features surrounding the Istana.
First of all would obviously be the graffiti that littered the place.
The next thing I found really unique was how the Istana had aged throughout the years.  As mentioned previously, my sister ha also went to the Istana almost 7 years ago, and I managed to get a hold on the photos she took then. I was actually pretty surprised! It looked like a totally different place!
This was the view I had
One wonders where the forest had come from.
There was also less graffiti then too.
Lastly
Before leaving the place, I left a guest book of sorts on a table at the 2nd floor, in a desperate attempt to get some interviews from strangers and explorers who might come to this place.
I didn't really have high hopes to get any entries in two weeks and I was expecting that even if people wrote something it would be akin to internet trolls posting nonsense comments. To my surprise, when I came back 2 weeks later, I had quite a few wonderful entries! Which were honestly heartwarming to see!
It was so sweet to see an unknown person wishing me luck on my project. Like awwwwww.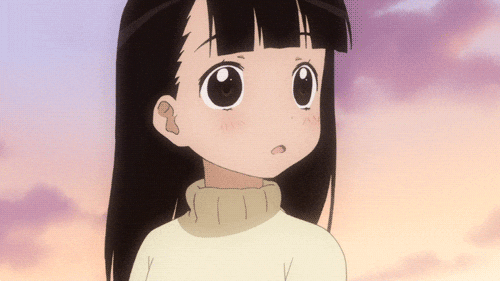 Also, it was really cool to see people from all over the world come to see this place.
Consultations
After the first consultation I knew I had to visit the place again to take better photos. Joy also said that this would be useful for part 2 of the project when I have better photos to use.
From week 8's presentation, I knew that teasing out the key aspects of the place that I wanted to present on and to focus on would prove important not only for my presentation, but for part 2 of the project as well.
Actual Presentation
Personally, I thought that the actual presentation could have gone a looooooot better. I rambled and dragged quite a bit, mainly because I had sooooo much to share. Also, really sorry for mentioning my boyfriend a lot. I was sleepy. hurhur.
Conclusion
It was an AMAZING experience going to this place, both scary and wondrous. Its interesting to see the dichotomy between nature and man in this place and I could only wonder how it would evolve with times to come.