Definition
Oxford dictionary definition
"the interconnection via the Internet of computing devices embedded in everyday objects, enabling them to send and receive data."
Internet and Gaming
Currently online gaming features is essentially a must for any game that wants to be taken seriously. Even if it isnt a multiplayer game, some for of online features will be slapped on.
Sega Dreamcast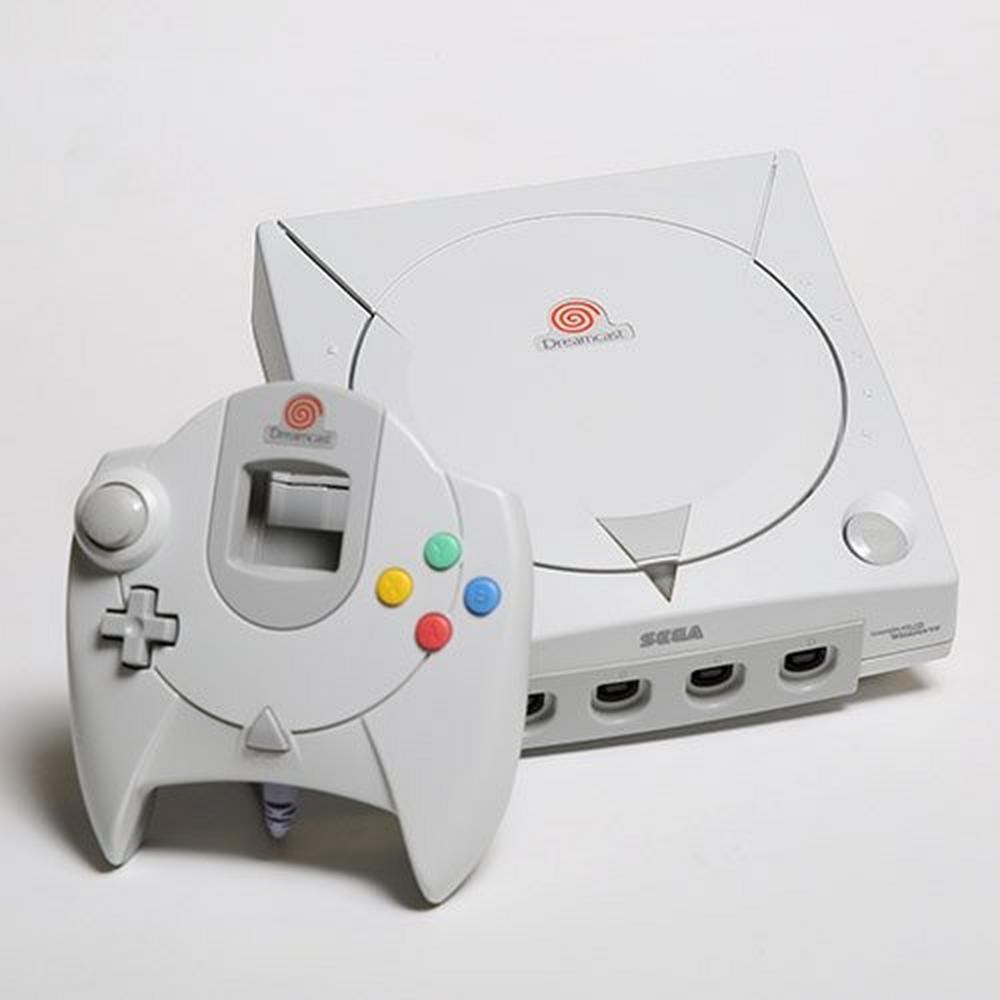 Released on November 27th 1998 in Japan and September 9 1999 in North America
It was the first in the 6th generation console war. Its rivals being the  Sony Playstation 2, mocrosoft's Xbox and Nintendoe's Gamecube.
The Sega Dreamcast was created due to the Sega Saturn's poor sales.
The Sega Dream cast is the first console that took of with internal internet capabilities. (built in modem – a device that converts data that is easily transferred from one computer to another)
Had a 56 Kbps modem and you could use the latest planet browser.
So what exactly was the Sega dreamcast?
Components of the Dreamcast
Dimensions: 190 mm × 195.8 mm × 75.5 mm (7.48 in × 7.71 in × 2.97 in) and weighs 1.5 kg (3.3 lb)
Was meant to be cheap with "off the shelf components.
Included a Hitachi SH-4 CPU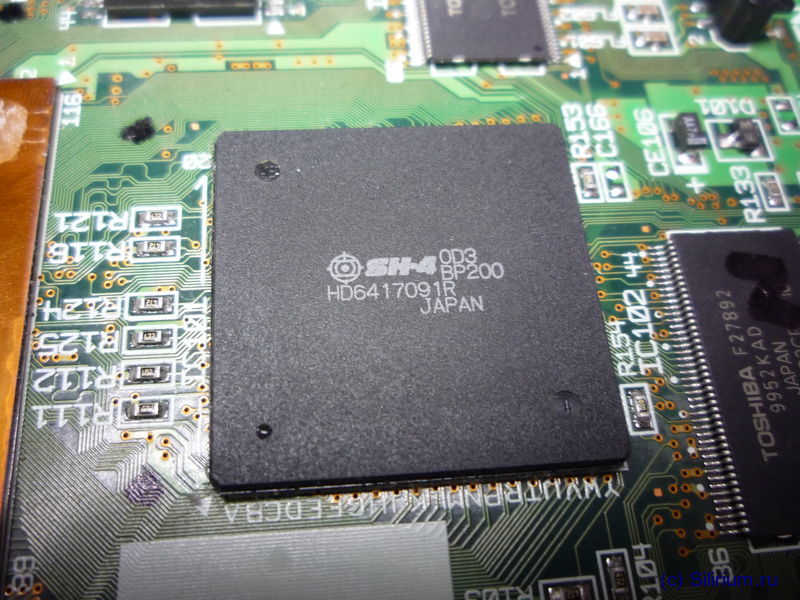 and also NEC PowerVR2 GPU.
Could draw about 3million polygons per second without sacrificing plyabillity
Could show 16.77 million colours
Had a resolution of 640 x 480
Sound system could generate 64 voices
had a 16mb main RAM, a 8mb  RAM for graphics and a 2mb RAM for sound
One of the most interesting features about the Sega Dreamcast was its VMU. Which was a second screen on the controller, a mini gaming device and its 128 kb memory card.
The VMU connected to certain arcade machines.
Engineers realised the slot used for the VMU could be used to add modular expensions to the controller such as vibration modules.
Technical specifications
CPU: Sanyo LC8670 (8-bit CPU)
Memory: 128KB flash memory.
Display: 48 dot width × 32 dot height, LCD
Sound: 1-channel PWM sound source
Switches: Digital D-Pad, 4 input buttons, 1 reset button
Functions: Memory card, second screen, mini-games/apps, calendar, file manager
Display size (width×height): 37 mm × 26 mm (1.46 in × 1.02 in)
Case dimensions (width×height×depth): 47 mm × 80 mm × 16 mm (1.85 in × 3.15 in × 0.63 in)
Power source: 2 × CR2032 batteries with auto-off function
Weight: 45 g (1.6 oz)
Minigames could be downloaded to the VMU.
Funfact, the Dreamcast used GDroms. Which were gigabyte CDroms which had up to 1 gigabyte of space.
Dreamcast's Internet capability
Interestingly the modem used to hookup the Dreamcast to the internet was modular and detachable. this was to allow it to be upgraded.
And in 2001, an upgaded version for broadband was developed.
HIT-0400 | HIT-0401: "Broadband Adapter", the more common model, this uses a Realtek 8139 chip and supports 10 and 100 Mbit speeds.
HIT-0300: "LAN Adapter", this version uses a Fujitsu MB86967 chip and supports only low 10 Mbit speed. This adapter is not compatible with any Dreamcast games and is working only with the included Japanese browser disk
The broadband upgrade was sold at $59.99
You could play online on the the Sega dreamcast like you would with our consoles now.
One notable game was Phantasy Star online which was the first MMORPG for consoles.
History : Previous Consoles that had internet connectivity
In the past  the internet was used to allow consumers to mainly download games. Services such as the CVC 's Gameline (1983) developed by Bill Von Meister and the Mattel's Playcable (1981) for the Intellivision were early ancestors o the Playstation Network that we have today.
Gameline used dialup internet and the phoneline to transfer games (from a main computer in Vienna). Consumers were charged a fee per download
1 1/3 by 4 2/3 by 9 1/2 inches. Plugged a regular phoneline into one end plugged the other end into the wall.
Had an 8k memory chip to store the game.
Battery powered chip to store the information.
Consumers paid around $60 USD dor the cartridge and one year's service to gameline. Following that, could play a game 10 times for $1
Now the gameline had a pretty significant library of games, however there were not any notable popular games such as pacman or space invaders as the Gameline was never able to form a partnership with notable game creators. Even Atari.
So following this came the 1990s. In the 1990s, players could actually play with each other. And internet gaming for for the consoles here came as side peripherals (modems) that you could attach to your consoles.
Satellaview for the Famicom by Nintendo
Satellite Modem
Scrambled famicom data would be broadcasted during Super famicom hour and unscrambled by a St.GIGA BS tuner.
And gmaers would recieve games, magazines and data through broadcast.
and Sega Net Link for the Sega Saturn (1996).
Sold for USD$199
Does not connect to a central computer. Instead dials up whoever you are playing with.
Why the Dreamcast failed
Unfortunately it was very easy to pirate games for the Dreamcast.
Consumers did not really trust Sega due to the failures of its previous consoles an their short life span.
Shortly after the Dreamcast was released, competitors Micorsoft and Sony released news about their playstation 2 and Xbox
Was more expensive compared to other consoles. Shipped at $399 while the playstation 2 was at $299
Formally discontinued on March 31st 2001
The future of online gaming
With the advent of 5G, online gaming would definitely evoulve.
Cloud Gaming – Gaming on demand.
Sources
http://www.ataricompendium.com/archives/articles/gameline/gameline.html
https://www.engadget.com/2013/03/09/the-game-archaeologist-gameline/
https://en.wikipedia.org/wiki/Dreamcast_Broadband_Adapter_and_Modem_Adapter
https://en.wikipedia.org/wiki/Dreamcast
https://www.theguardian.com/games/2018/nov/28/sega-dreamcast-at-20-futuristic-console
https://en.wikipedia.org/wiki/Online_console_gaming
https://en.wikipedia.org/wiki/Satellaview
https://en.wikipedia.org/wiki/Sega_Net_Link
https://www.digitalspy.com/videogames/a296482/the-history-of-online-console-gaming/