What
Task 1A requires us to take notice of current issues around the world, and how does design can contribute and care about them to bring a change. According to the United Nations has address issues that transcend national boundaries and cannot be resolved by any one country acting alone. Here are some of the global issues worth taking note of:
Global Waste (contributing to greenhouse gases)
Climate change is one of the most significant issues of our time. From the changes in weather patterns such as the Australian Bush Fires, Taal Volcano eruptions and flash flooding around the world. These signs of mother nature being sick will threaten food production and rising sea levels. The negative impacts of climate change rise unprecedented in scale. One of the contributing factors is the rise in greenhouse gases which is due to the following issue, global waste.
According to one of The World Bank What a Waste 2.0:  A Global Snapshot of Solid Waste Management to 2050 report, global waste is expected to grow by 70% unless urgent action is taken. With global annual waste rising to 3.4 billion tonnes over the next 30 years and inappropriate management of waste from undeveloped countries such as incineration are one of the key factors in contributing to climate change. The report also stresses that recycling, reusing and reducing habits from the individual is crucial from an individual perspective to bring about a change.
Another pressing issue would be food. Food wastage and world hunger. These two contrasting issues come hand in hand. With developed nations having ranked in wasting the most food (takeaway culture) and underdeveloped nations having high numbers of malnutrition and hunger. Fortunate to live in a developed country such as Singapore, it is imperative to cultivate an awareness of food scarcity among industries, retailers and consumers as well as finding beneficial use for food that is presently thrown away are useful measures to decrease the number of losses and waste.
All the above brings issues brings me to a cause that is dear to my heart, which is ageing. One of the most significant social transformations of the century is an ageing population. It has several implications on a global scale such as on the financial and labour markets where it creates pressure in countries to have better healthcare, pension and social protection. Three generations living under a roof has brought about the attention of how to care for my grandmother and mother in the future, What if I had become elderly? Do I have supportive measures for myself? How can the elderly age gracefully?
WHY
By 2030, 1 in 5 Singaporean residents will be aged above 65. This phenomenon is also known as the silver tsunami. Upon conducting further research, there are few raising concerns of an ageing population which are loneliness and intergenerational gap. This issue is important as loneliness leads to an increase of suicidal rates among elderly and deteriorate their health where they mostly live alone. Grandparents who do not live with their families away also face the same problem due to the changing family structure from a big generational family to a nuclear family. This would affect the government on an economic perspective as they have to implement fiscal policy on healthcare and senior activity centres. One instance would be the proximity housing grant. From a community and individual perspective would be affecting community spirit and mental health of an individual of losing one of their loved ones.
From an overview of the news article, the general consensus is that there is a need for promoting intergeneration bonding. In my Chinese family, I have been taught 百善孝为先 (filial piety) is regarded of high importance. Where one must respect and care for one's parents and the elderly. Some benefits can be improved relations and health.
WHO
The target audience would be grandparents and their grandchildren (elderly and youth). The ages range from 45 and above for the elderly and 25 and below for the youth. I would like to propose some intergeneration activities such as cooking or playing games together. The aim is to improve their relationship and understanding for the elderly.
HOW
Letters from Grandma and Grandpa
'Letters from Grandma and Grandpa' was launched on Grandparents' Day, 25 November 2007 by Mr Lim Boon Heng, Minister, Prime Minister's Office. Together with the Council For Third Age, 938LIVE, Berita Harian, Lianhe Zaobao and Tamil Murasu, NLB published a series of books in Singapore's four official languages. The books, which carry a collection of letters from grandparents to their grandchildren, showcase the wisdom of the elder generation. Leaving a legacy for future generations to come, the initiative has created opportunities for inter-generational dialogue and the building of stronger family ties.
I appreciate that it has considered translating it into different languages for easier communication towards the elderly. The format of printing a book may be outdated in the current social media climate, but it has maintained an online archive website singaporememory.sg where it stores this information. The cursive font choice for the covers may not be visually friendly for the elderly who reads it. Moreover, the youth are more engaged virtually than reading physical books. There would be a low engagement level from the public.
My Father Tongue website designed by Iluma Design
My Father Tongue is a social campaign in 2016 to revitalise the use of dialects in Singapore among youths. Dialects form an integral part of the nation's fabric and they help connect us with the pioneer generation and their roots, our own roots and culture as well as people from around the world who speak the same dialect. It has maintained an online website and Facebook page for the public to sign up for. It had received great support from the public. This idea came about from a former senior at NTU 🙂 more can be found in this link.  It has sustained engagement and interest from the general public but subsequently declined due to some administrative matters. The quality of the work can be said it was well put together as the campaign brings about an awareness of dialect to speak to our elderly which brings down the language barrier.
Turning away from local initiatives, there is an app which allows one to keep their memories and share it within immediate family members.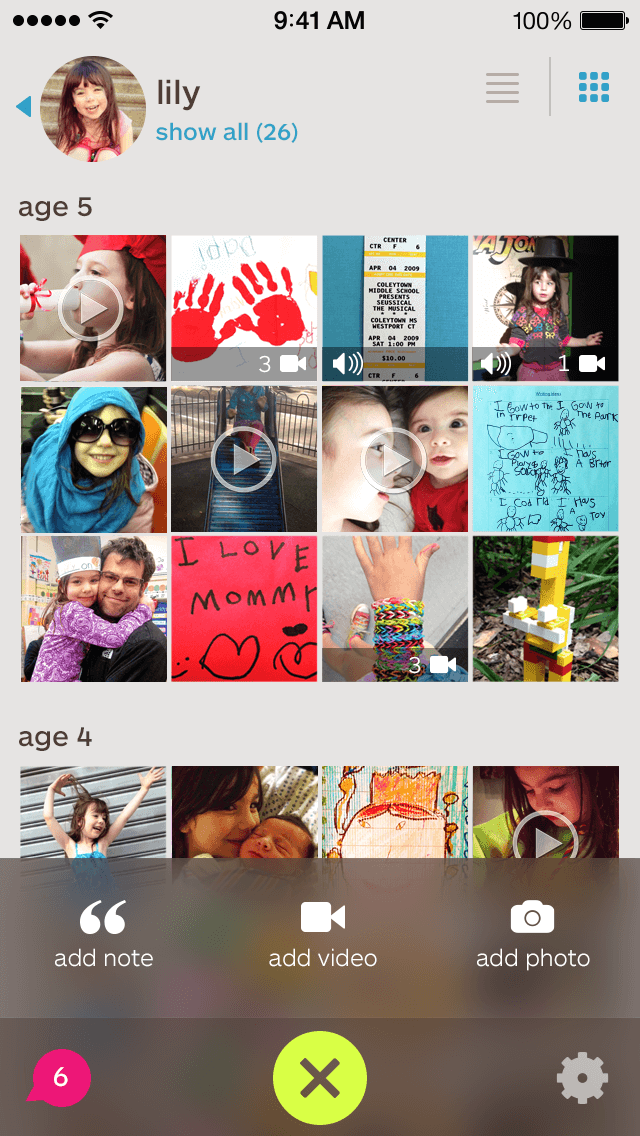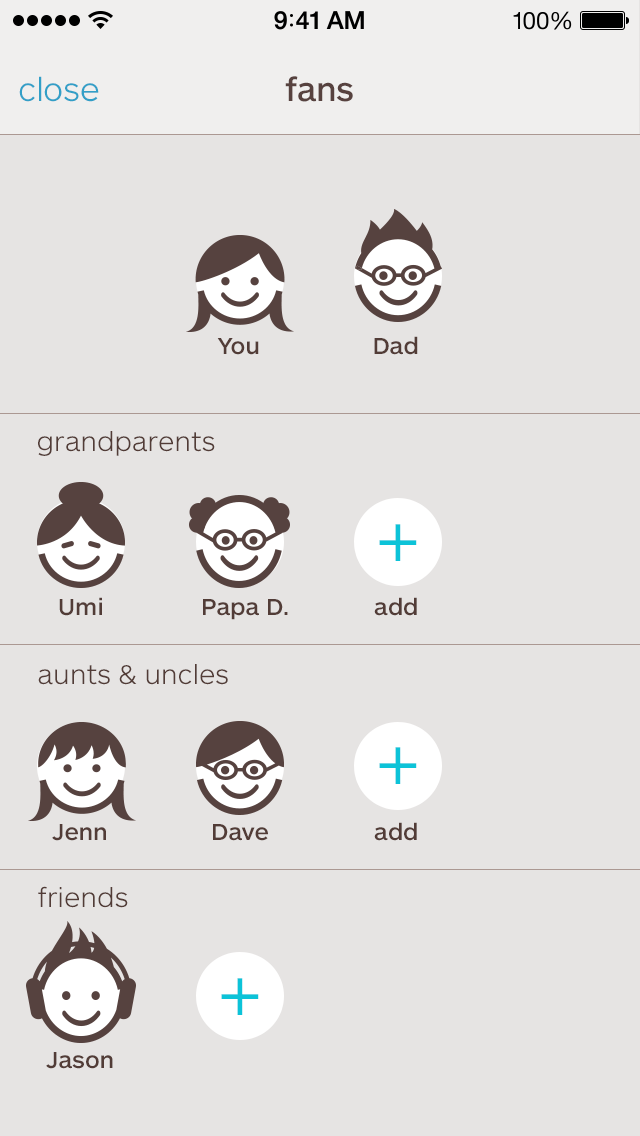 Keepy is an app that allows one to organize, save, privately share, enrich, and treasure your memories. Whether it's artwork, schoolwork, an award, or a photo, one look back on these special moments for years to come. Although this is not exactly targeting the elderly, it had created a social media platform for family members to share memories with each other. The user experience of the mobile application is easy to navigate and able to foster communication within the family.
Further Sources:
Call to promote inter-generational bonding to boost elderly's well-being
Committee on Ageing Issues : report on the ageing population