References
Here are just what I observe and my interpretations in each movie:
Pan's Labyrinth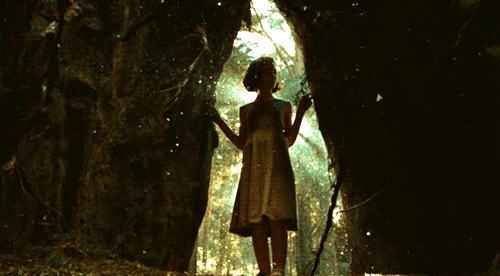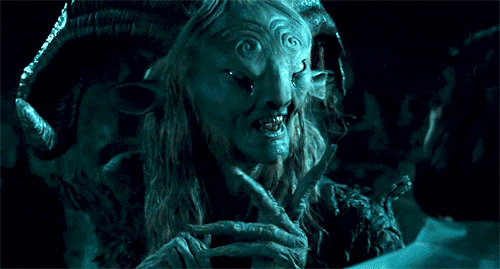 It uses different colour scheme to differentiate the scenes
Daylight – abit gloomy
Why most of the scene are blue? Blue represents cold and isolation
Why there is a scene where there is orange? Exotic – where the character its different from human and its in her own world
Orange and blue – is it because its contrast with each other? Conflict between the day and night – real life and fantasy
The strangers Part 2: Breathless
Does not use the literal sound of the animal.
ET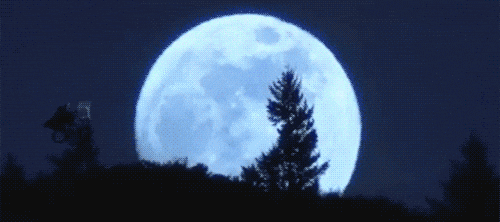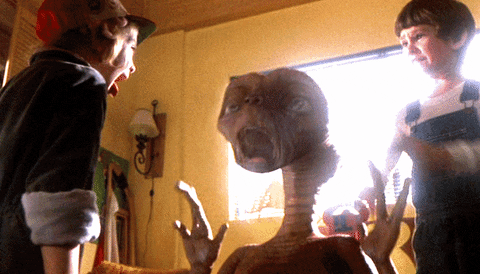 use of blue and purple – to represent fantasy
orange/yellow – daylight
Silhouette – background light & shows the figure
Alice In wonderland – a good example of colour scheme
Real world – pastle blue, light colours to show fairytale and green as the contrast colours so that It wont look flat
Got into a hole – dark with a shades of orange
Sound when the man is walking too – to show his personality/characteristic
Red queen – which explains her setting to be mostly red, her soldier are in shades if red too
Red vs white
Sound effects used – very fantasy
Star Wars: The force awakens
A pinch of sound
When showing the bad character – the sound becomes lower
The background music – fantasy
Lighting and the music syncronize each other – Rain with lighting, did not show the  rain sound
There is narration on a blank screen
blue/purple effect
Light from the back – giving shillotte to the character – introducing the character
Light on the character – half side
Sound transition from 1 scene to another with the THUM effect
Shows the eye – slowing revealing her whole face
Thummm then silent, THUMMM louder abit, then THUMMMMMMMMM loudest – same scene different angle
Only her narrations with blank image – to emphasis what she is saying
Reveling sound effect
Sound of the bird
Sound effect between the conflict and narration – like it comes down to silent and the narrations speaks
Colours
Filmmaker David Fincher uses color to create emotion.
Complimentary colour – Opposite colours represent conflict both inside and out
Monochromatic colours – to convey rigid worldview of unbalanced characters. – character are all taking in cafe
Discordant colours – draws attention to out-of-place elements to build anticipation
Colors can
Elicit psychological reactions with the audience
Draw focus to significant details
Set the tone of the movie
Represent character traits and more
Show changes in the story
Before I start editing the images, I really thought deeply on the colours that I want to insert as I wanted to show the contrast of reality and fantasy. Initially, I wanted to make the daylight more yellowish to show the youth of the girl. However, it looks very vintage and old. Hence I decide to keep the natural light for the daylight.
Sound
Sound artist reference – Ben Burtt
I was amazed by how he used the traditional method to create sound. Even a bear sound can be used for a character's voice. He also used human sound to create character voice by mixing the humans voices (I think this was use in Starwars). A lady with  a low voice as ET voice. He explore sounds anywhere he can find which inspires me to go out and listen to the sound around me
In Wall-e, it require a whole new world of original sound such as the background, ambience, robot sound, space. There is no dialog, so it emphasis on the little details like the squek sound. Each sound created by Ben Burtt shows the personality of the character. (Note: Control the sound, loudness and hierarchy of the sound and use sound at the right choice, right moment).
He was inspired from history of sound like Disney, musical sound by using props that they have. Previously, sound were made in studio and it has to match with the scene as there were no technology. Wind sound were made by using wind machine. Thunder sheet metal is used to create thunder sound with echo in it. The even combine sound from different items to create a new sound.
Experimentation
So I went and recorded a few sound. However, I recorded it using my phone and I could not find a way to upload the sounds. ):
Based on this video, here are by observations & interpretations:
Focus more on the sound of the small details on the moving image

Able hear the table – fork and spoon – dining ambiance with the glass and stainless steel

Magic sound effect

Vibration phone

jingles – elephant wearing the gold crown

background music

taking pictures, 

beep phone

Silent – to show that everyone is quite surprise, spoon & fork down, stop eating to hear what she is saying
After researching about the colours and sounds, I input whatever I have observed into my video.
The blue and purple colour to represent fantasy and mystery type of setting. Some images are in natural lighting to show that its is reality. This is to differentiate fantasy & reality. I added a few glitch images and texts to show what was the main character is thinking, like her state of mind was not stable at that time.  I tried to keep the sound minimalism and play around with the breathing space to create tension. I tend to focus on the little details such as breathing, walking, opening the door and etc.