Research on Illustrators and editorial magazines.
Joanne Poon
This was a poster designed by Joanne Poon for a circus event! I love how all the colors helped to make the event look inviting and fun! The poster along with the other information templates looked unified and belonging to each other too. I think that it is a very successful poster not only because it managed to grab the audiences' attention but it  also managed to accommodate important information into the poster yet not making it look  overcrowded and messy!
2. Marta Leshak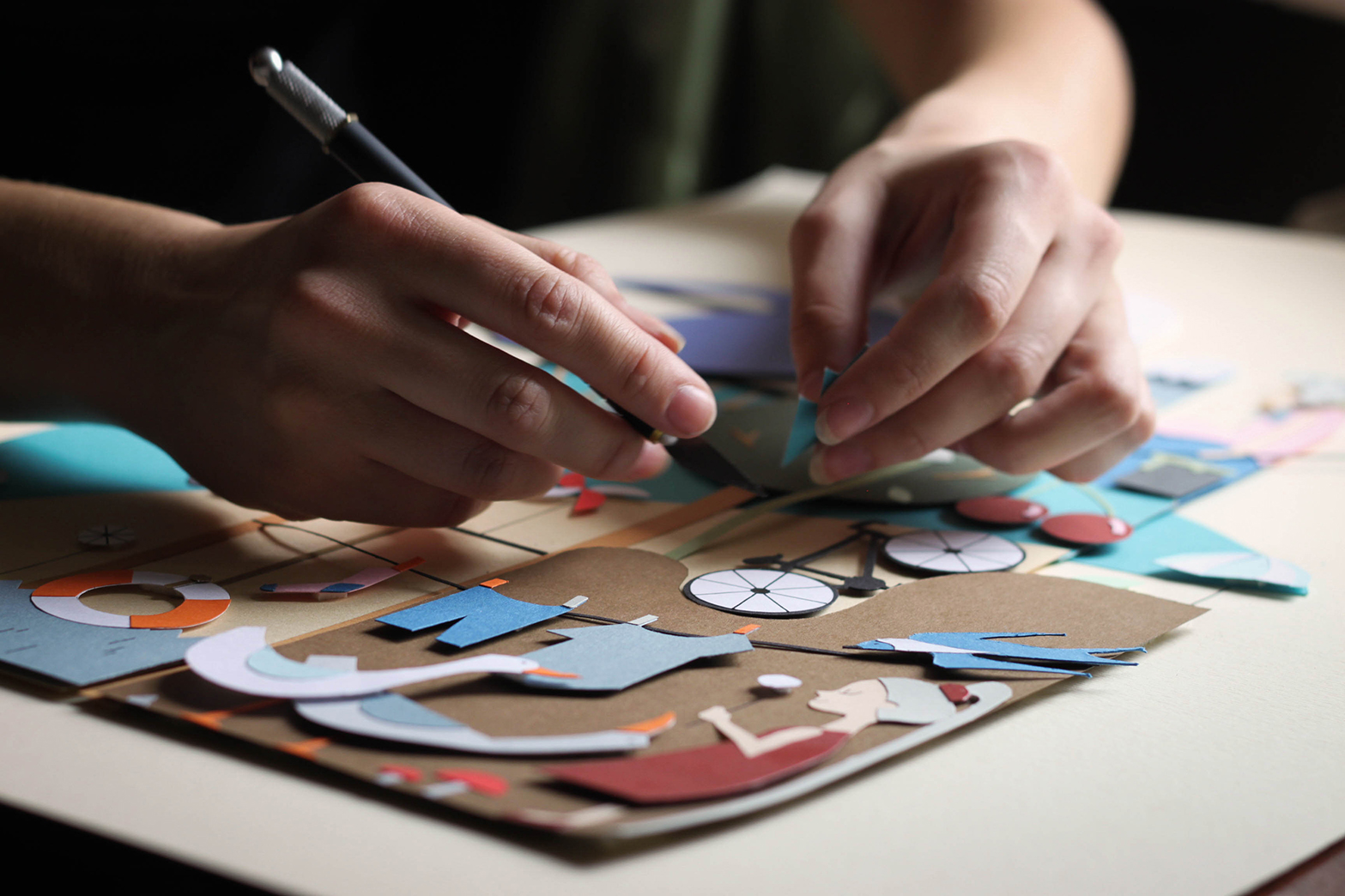 Martha Leshak is a designer and illustrator that is passionate about children's book and folk topics! These are some of the plots from a  series of paper cutting illustration she created to  reflect children's representation of incomprehensible sayings and phraseologism. I love the color that she chose for her target audience that are very pastel and baby-like colors! She managed to create another world of its own in her illustrations and I find that it is a very important element to incorporate into the cover of a magazine design in order to captivate the eyes of the viewer!
3. Hee Eun Lee
The design of this illustrator is very pleasing to the eye as she uses muted colors and rounded edges to create her designs! The right way to welcome people to the concert! 🙂
4. The New Yorker Magazine
New Yorker August 2nd, 1958 by Arthur Getz
Ilonka Karasz : Cover art for The New Yorker 1710 – 23 November 1957
Constantin Alajalov Christmas Store New Yorker Cover December 1949
May 6, 1939 by Ilonka Karasz
May 30, 1931  Issue # 328 – Vol. 7 Cover by Barney Tobey
 After looking through quite a number of The New Yorker's Magazine, ( especially the older issues, as seen above) I am in awe of how the artists managed to create  and compose complex pieces of cover magazines yet not overcrowding the whole page!