Concept Critical Making
The concept of Critical Making is merging two concepts 'critical thinking,' and "making'. In Ratto's terms, "It is the glue that uses combines conceptual oriented thinking and physical based making with the emphasis on introducing hands-on activity to those that primarily work with language eg. those in the communication or science field."
Critical Making has similarities to the practice of Critical design, comes from the background of industrial design and builds objects that work to challenge the narrow conventions and biases that products play in daily life. The differences between critical making and critical thinking is, Critical design is object-oriented; critical making is process-oriented. Critical Design is focused on design and building the prototypes that reinforce a banal and comfortable status quo by being efficient, optimised or comfortable , instead pushes users into more complex emotional and psychological territory by questioning the social norms and stimulating discussing and criticism of design. 
Critical Making resembles the filed of 'value in design', which it strives to unpack the assumptions behind technology designs and increase understanding in how technological objects shape social values. 
Critical Making is a constructionist approach to work through values in design, information studies, or science and technology studies. 
Issues with Standard Methods of Technological Design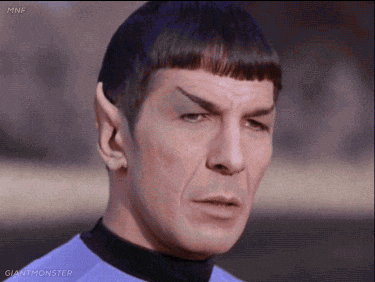 The issues with standard methods of technological design is that the product does the job however it lacks of a goos user experience.The concept of standard methods of technological design is often produce systems that lack cultural richness, emotion, and human-oriented values, often overemphasises principles like efficiency and productivity that contributes to a consumer- oriented culture that overworks, overproduced and over consumes. However, the concept ofCritical Making considered the complex emotional and psychological territory by questioning the social norms and focus on the user experiences, thus Critical making is one that tackles standard methods of technological design that poses problem of the lack of emotional and human oriented values. 
Critical Making x Designers x Public
Critical making intervenes by giving designers and the public an opportunity to break out of this cycle, step back, reevaluated the assumptions and values being embedded into the design and mindfully reconsider a broader spectrum of human experience.
Critical Making
In my research assignment, I was given the topic,The Transparency Grenade, it was a project developed by Julian Oliver to comment on issues of transparency in the world today.
The work is a translucent resin model of a Soviet F1 Hand Grenade. Encased within  a tiny computer, microphone and wireless antenna, which captures network traffic and audio where it is placed. When the pin of the grenade is pulled, the information is streamed to a dedicated server where it is mined. The server uploads the data onto a public site with a map that shows the location of its 'detonation'.
The Transparency Grenade is designed with a sleek exterior and translucent encasement that advert to the transparent nature of affairs that arises as a result of this project.
The Transparency Grenade can be seen as an example of a product born out of critical making. The reason for this: it is a product made with the intention of showcasing an important issue that needs tackling which is the lack of Corporate and Governmental transparency today.
Oliver feels is prevalent amongst powerful government and publicly-owned companies make decisions behind guarded doors that impact the lives of many, often leaving us feeling powerless to effect change, both in and out of a democratic context. by presenting a tool that  seeks to capture these important information and allows one to leak information that would otherwise stay behind closed doors. 
In my opinion, critical making is a concept that I would definitely encourage and can be extremely applicable to us, art student, when we want to design a product with the concern of human-oriented Values or it can even be social issues and not forgetting the functional aspect of design.
Blibliography:
What is Critical Making? (n.d.). Retrieved from http://current.ecuad.ca/what-is-critical-making
Metalwork by. (n.d.). Retrieved from https://transparencygrenade.com/
Marquis. (2016, April 05). The Transparency Grenade. Retrieved from http://www.digiart21.org/art/the-transparency-grenade