More research!
Further research on food waste has been rather eye opening on this recurrent issue, as there seem to be quite an effort curbing the issue in Singapore.
Just recently on 28 March 2018, there was a Singapore community food festival 'Feeding the 5000' that took place at City Square mall. It aims to raise awareness for the 791,000 tonnes of food that are annually going to waste in Singapore.
Apart from festivals as such, there are also social enterprises and other non-profit organisations such as Food Bank and Food from the Heart that collects donated food to be sent to the needy to name a few.
However, the issue of food waste and tackling it seems to have been looked upon in a serious and practical campaign sort of direction. This could a possibility that the issue is known, but not sparked enough to create an eye-opener or topic about it again. Could this be when art or installations come into useful play?
Ultimately, I want to create a channel that makes one realize that we ARE contributing to food waste and the immensity of its scale
Concept generation
1.Use food waste to fight food waste
So, how would you react if you saw this during an FYP show?
Shocked? Enraged?
Great! Now i got your attention.
2. Element of making it personal
What other way to do it but to make them go through food waste themselves?
Pledging against food waste. Selfie + scan item (team lab)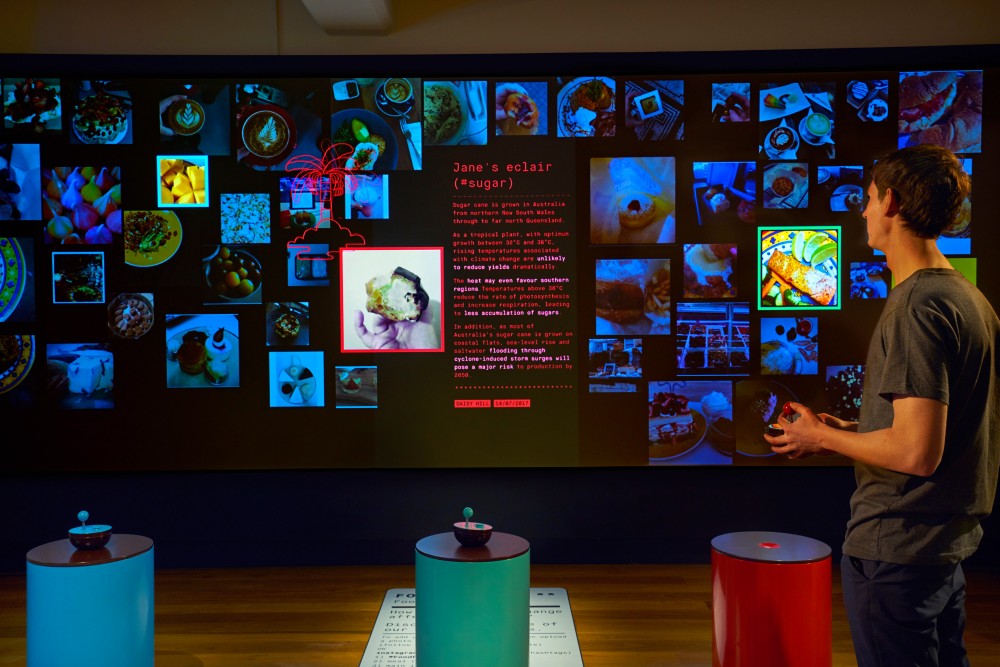 3. Immensity of scale
So there's a food artist like that: Artist Inspiration
With even further research, I found some photos of this concept of food installation itself. Jennifer Rubell does it playfully well:
The conceptual form
To put things into perpective, I thought of using our weight as a gauge to the tonnes of food waste generated.
Food-human see-saw.
(refer to notebook)