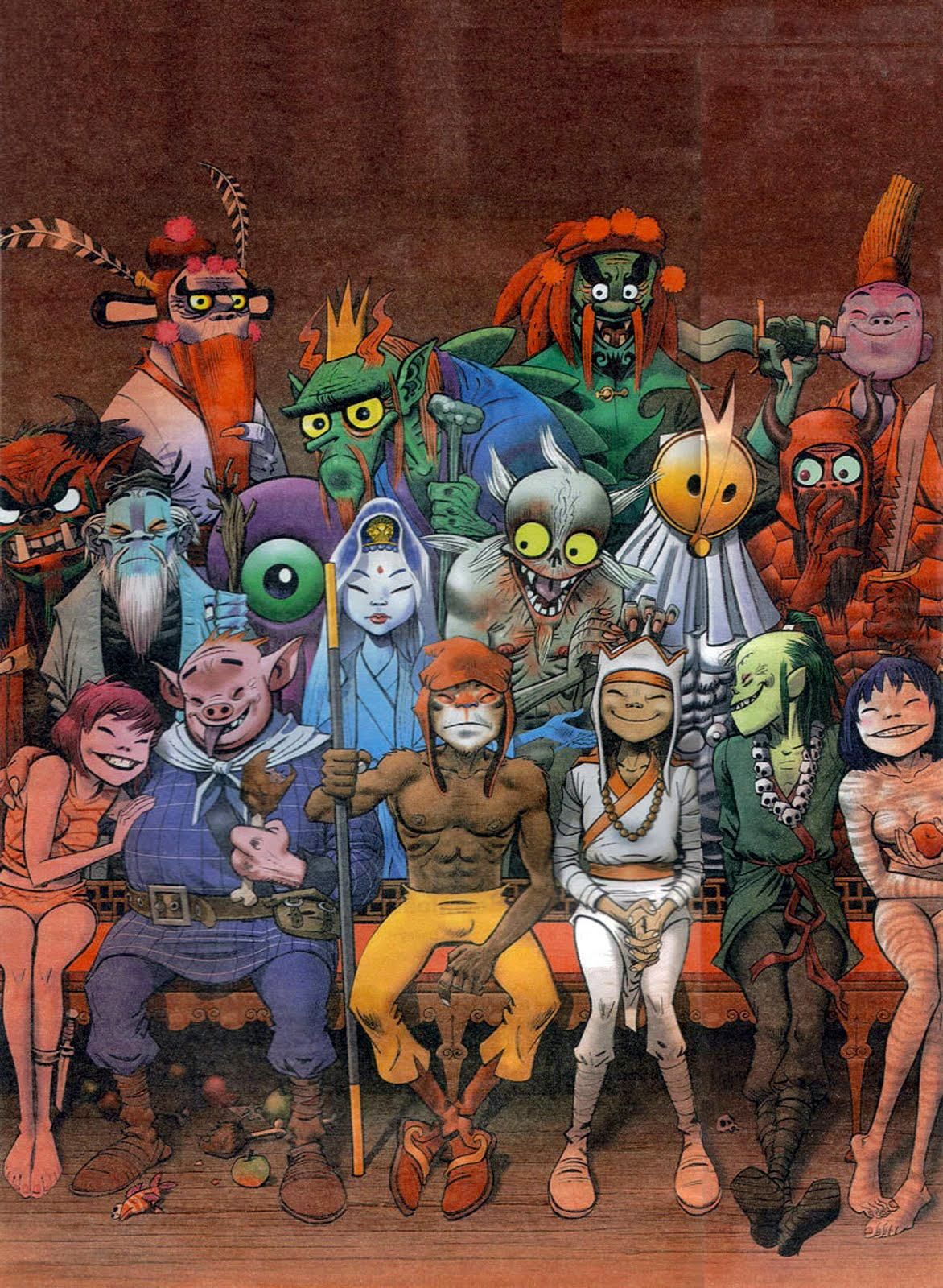 Born and raised in Horsham, Jamie Hewlett is an English illustrator, comic creator, animator, designer, and director that has remained an influential pop culture figure for the past two decades. With works hailed as a gamechanger in the British comic book and music industry, Hewlett has undoubtedly formed a characteristic visual identity accompanied with his "sly wit, mischief, and irreverence".
With an easily recognisable style, Hewlett's works can often be identified by his "hollow-eyed" and "intricately dressed" characters' contrasted against 'hyper-detailed' scenes. This particular style, although continuously expanding and developing, remains identifiable across various different mediums. These subtle developments can be observed in his growing body of work that encompass illustrations, comics, music projects, and animation.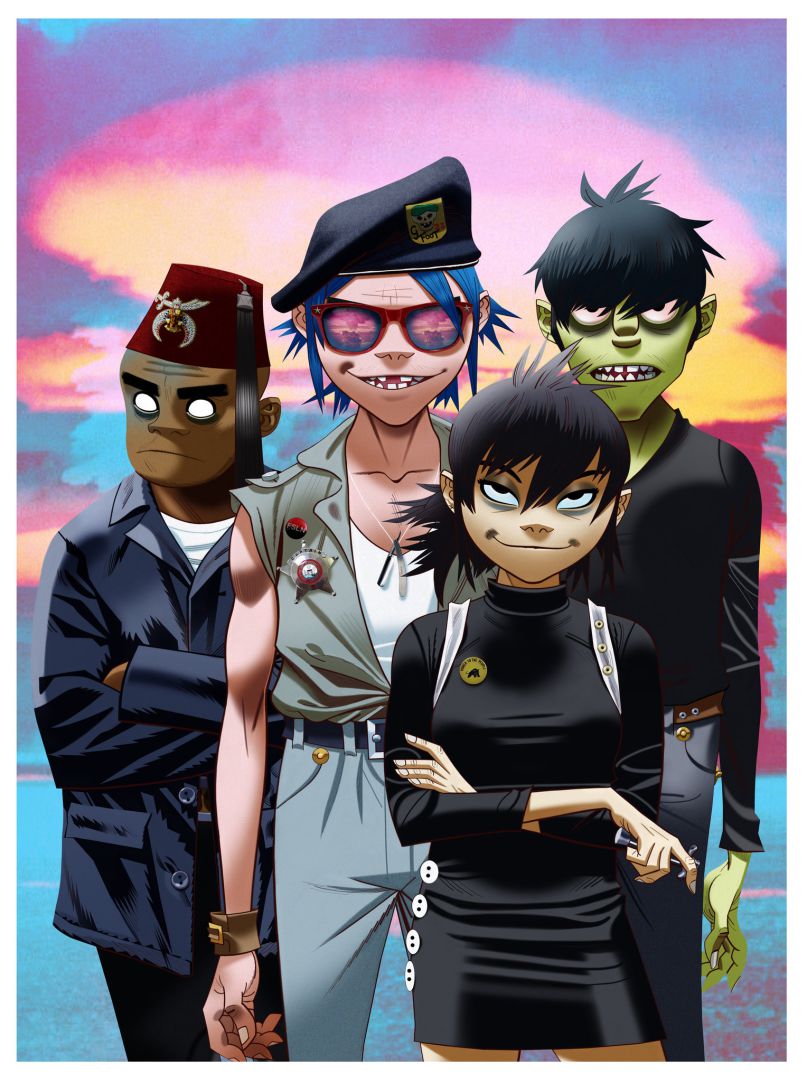 Evolution of artwork for Gorillaz (2001 – Now)
Having experienced Hewlett's works from a young age, his success in defining the visual identities of some of the world's most famous characters in pop culture has always inspired me. Amongst his other works, it is his artistic contribution to the virtual band Gorillaz that is – to me – innovative, refreshing, and generally enjoyable. Today, Gorillaz remains an iconic figure in the pop music industry, selling millions of records and winning awards in both music and design worldwide.
Projections at live concerts
Once claiming that "each project you embark on deserves a different approach", Hewlett's constant change of the characters' appearances as time passes, coupled with the experimentation of different mediums they feature in (e.g. projections, holograms, live motion capture, VR videos), is an approach I would like to adopt. Hewlett's works in Gorillaz has allowed me to see that staying innovative not only provides a refreshing take on showcasing two-dimensional illustrations, but it opens the door to more interaction with your audiences. As technology advances, I hope to remain versatile in adapting to different mediums and being open to how else I could bring two-dimensional graphics and illustrations to life.
References
Belinky, B. (2017, November 12). Exploring the weird, wonderful worlds of Jamie Hewlett. Huck Magazine. Retrieved from https://www.huckmag.com/art-and-culture/art-2/jamie-hewlett/
Connelly, L. (2017, November 3). Jamie Hewlett's first major monograph celebrates his work on Tank Girl, Gorillaz and more. Creative Boom. Retrieved from https://www.creativeboom.com/features/jamie-hewlett/
Lazinc. (n.d.). Jamie Hewlett biography. Retrieved from https://www.lazinc.com/artists/340-jamie-hewlett/biography/