First thing that came to my mind when researching about Jennicam….
It is wonderful that she was doing what she liked by putting herself on the line(ONLINE).. but what if its a ugly man doing the same thing but because he is an exhibitionist, would "Johnnycam" be as worthy as the Jennicam?"
This is just a thought of mine on the thought of "What If" and there will be no clear answer to this.. or is there?
OK Nevermind.
Back to the reality… The critiques.
Jennicam is a wonderful form of broadcast that was developed from a simple test of trying to write a script that takes a picture with a webcam and upload it onto the website, she started to show the website to her friend and slowly, it gained popularity and there is no reason to stop. Then when she became relatively popular, she started to charge a subscription membership at $15 per year, for those who are subscribed to Jennicam, they could enjoy the pictures to be uploaded every 2 minutes while those who are not subscribing, they can only see the new picture every 20 minutes.
Things that you charge people to view must be really exciting so there will be this many audience willing to pay just to see it? NO! As mentioned by Jennifer:
I think if I weren't normal,  it wouldn't be nearly as interesting.
She agreed that Jennicam is full of boring-day-to-day-stuffs and this is what made Jennicam so interesting, because there is nothing extraordinary in it, everything is unscripted and whatever happened on Jennicam just happen naturally and this is the beauty "Livecasting" that Jennifer was the pioneer in.
What might have made Jennicam so popular back then?
I think what made Jennicam so popular to an extent that there were 4million view on a single day at its's peak was because of a few reason..
Firstly, there wasn't that much things to do on the web during that time and like our senior Kapi said during his presentation,
90% of the information on the internet was generated in the past 2 years
and I found some source of it for credibility check
It meant that before 2003,(the year that Jennicam ended) the information on the web was so far lesser than 10% of what we have in the current time, this means that the chance of people spending their time on Jennicam are far greater than if Jennicam were to appear in the current time. Also, Jennicam was pioneer to do this online and surely she did gain some popularity because of this.
Next, It gives the viewer a sense of treasure hunting as the selling point of Jennicam was that it is normally boring 99% of the time and there is the 1% which Jennifer would show something that people were waiting for on the Webcam like being naked, having intimacy contact with her boyfriend and she said
"The first time one boyfriend and I did started kissing, the site went down pretty much immediately from too much load"
The beauty of having 99% of the time as being boring and 1% exciting bit made it feel like the good thing are worth the wait, which unlike other webcam strippers, who are naked most of the time so once Jennifer do something out of her ordinary, it will make the Jennicam viewer feel lucky.
Lastly, it feeds on the Loneliness sentiment within people. People who feel alone will feel better if they see someone are as boring as they are in real time as David Letterman said in the video:
"This is really all people want, people are lonely and desperate, they are lonely, desperate, miserable human beings. They are reaching out, they want to see life somewhere else taking place, it's comforting, don't you think?"
Yes, I think so too, there are reasons why Mukbang are so popular all over the world.
Jennicam is like a 24/7 Mukbang which accompanied lonely people so that they can see another human somewhere in the world and the more they watch it, the more connected they feel to Jennifer. But this is where things gets weird.. those who are feeling really connected to Jennifer only have a one way connection and they could possibly see Jennifer as a 7 years friend while Jennifer doesn't even know them. I personally think that this is somewhat similar to fans and idols while some hardcore fans revolve their life around the idol, the idol don't know they existed. This is really sad for these people whom watch Jennicam due to their loneliness, Jennifer might be all the friend they have in their life, and in 2003, BAM!! ONLY FRIEND DISAPPEARED.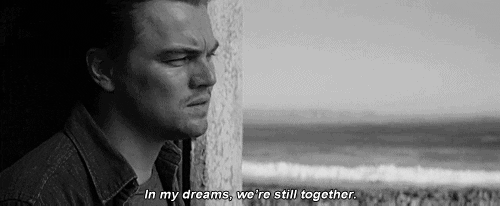 The Idea of private and public had changed since internet.
In the past, privacy was what was behind the walls and if you close all doors and windows, you will have a private space, but now the invention of the webcam and internet, it opens a window within the private space and on the other side of the your window, there could be countless of viewer who is able to look into the window you've opened in your private space and since anybody could just look into your window, doesn't that made it a public thing since anyone can just take a look and decide to stay and watch it further or just leave?
This is what the Jennicam was doing, she opened a window for 7 years that anybody could look through it, in her own private space but was her private space really private as anyone could just take a look at anytime? Although she said:
"Because I don't feel I'm giving up my privacy. Just because people can see me doesn't mean it affects me – I'm still alone in my room, no matter what."
Yes, she is alone in the room but that doesn't meant that she got her privacy, imagine that the webcam is an actual opened window and every time a viewer would pop his head on the window and look into her room but can only stay outside.(Jennifer is still be alone in the room) would she freak out? I think she would, at least for the first year..
The biggest difference is that she is unable to see her viewer and have this false sense that she is protected through the barrier of the internet distance. So was she losing her privacy? I think she definitely did since she will have to adjust her life due to Jennicam like when she is having intimidate actions(sex) with some of her boyfriend, they would turn off the light and do it under the blanket, this, isn't it losing of privacy?
In Conclusion
In my opinion, Jennicam is similar yet different from when we do a live broadcast. The Similarity is that both are unable to retrieve what was put on there when the viewers saw it although we could probably delete it afterwards but we are unable to undo what the viewer saw. The difference between Jennicam and our live broadcast is that due to the short time frame of the live broadcast, it is possible to have a general idea of the content within the stream and "Act" upon it but in Jennicam, who we saw is probably who she was as it is virtually impossible to act 24hours a day for 7 years, and we are getting the realest Jennifer as possible.
Jennicam was a work that place herself on the limelight of the internet for 7 years, the popularity she gained might be accidental, maybe she is an exhibitionist who like to show herself naked sometime, but I think that she was definitely lonely because when she wrote her code and uploaded the webcam picture to her website, she showed her friend as a form of attention seeking and she unexpectedly seek-ed the attention from the whole world. Although she did not start with this reason, but she definitely progressed into capitalizing and selling her privacy for some fame and money.(which I don't think it is negative at all, its really smart to do it!)