Note: I have moved my research documentation out of OSS,
kindly click here to view.
Alternatively, you can copy/paste this URL:
www. tinyurl.com/jasminegohfyp
Feel free to leave comments on the boards anytime. Thank you!
---
Objective: Open documentation on "Singapore", "Community", "Design" to see what's out there and interesting to me.
Umbrella Category: Singapore Community & Culture
Medium Type: Social Media posts, Online videos/article features, Microsites
Source Type: Singapore Ministries, Design Blogs, Social Media Accounts, Independent Initiatives
Date Retrieved: May – July 2021
---
References from Inside the Category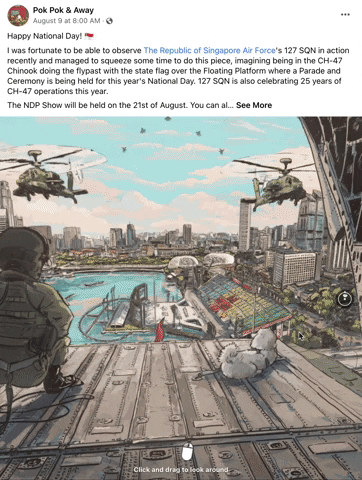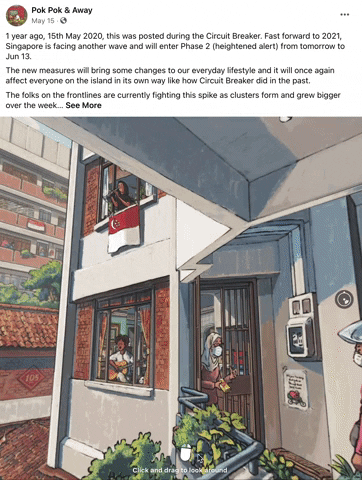 [TRIVIA FEATURE] Facebook/Pok Pok & Away: Singaporean illustrator using 360 imaging to create explorable scenes. Interesting due to personal take on Singapore and overwhelming support and followers on social media (from millenials) due to works.
---
References from Outside the Category
---
End of Documentation.