♣ Research on Modular Structure ♣
Modular design, or 'modularity in design', is a design approach that creates things out of independent parts with standard interfaces, the smaller parts called modules or skids, that can be independently created and then used in different systems. This allows designs to be customized, upgraded, repaired and for parts to be reused. A well-known example of module design is LEGO plastic construction toys, the blocks are designed to fit together.
Value:
Creating a culture of customization
Reuse & sustainability
Incremental upgrades
Shorter construction time
Financial savings

Environmentally friendly

In Nature

Honeycomb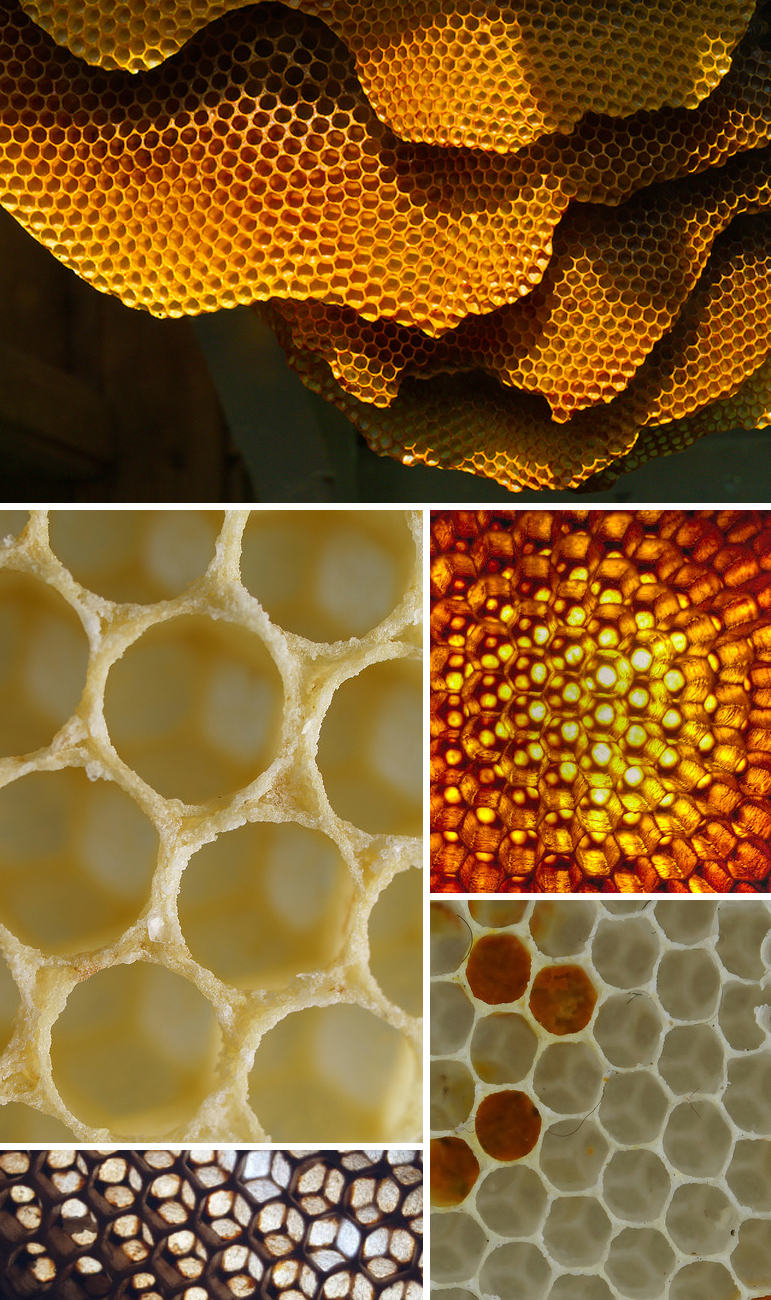 In nature, modularity refers to the construction of a cellular organism by joining together standardized units to form larger compositions, for example, the hexagonal cells in a honeycomb.
In Biology
 MARS (Modular Artificial Reef Structure)
In an effort to help address the decline of coral reefs around the world, Australian designer Alex Goad of Reef Design Lab has created MARS, a LEGO-inspired modular system for building artificial reefs.
In Product
Modular products are products composed of interchangeable components, that may allow customers to customize, repair and reuse products. By being able to add on to and customize products, consumers now have the ability to better control purchasing decisions and personalize every aspect of their lives. The following are some examples of modular products.
LEGO furniture
Sectional Couch
Another simple example is a sectional couch, which composed of multiple small, individual units. A sectional couch can be rearranged in a variety of ways, depending on the space and user's preferences.
Modular Shelving
In Architecture
The modular industry includes two distinct types of modular buildings, temporary or relocatable modular and permanent modular.
Temporary modular buildings are structures that meet interim needs and come in all shapes and sizes. they are capable of being relocated and repurposed. For example, Job site trailers, temporary classrooms, and temporary offices.
Permanent modular construction is an alternative building method to conventional onsite construction.
Housing Complex in Slovenia
This stunning seaside structure is a series of honeycomb modular apartments with its dynamic array of brightly shaded cells.  The complex was constructed as a low-income residence for young families and couples in the industrial district of Izola on the Slovenian coast. It makes smart use of solar shading and natural ventilation to regulate its interiors all year-round.
Reference:
https://simplicable.com/new/modular-design
http://www.shieldcasework.com/the-benefits-of-modular-products/
http://www.archiproducts.com/en/products/lasvit/led-handmade-blown-glass-chandelier-alice_157488
https://triumphmodular.com/modular-buildings/
♣ Sound Analysis ♣
Individual Mood Box
♣ Group Mood Box ♣
♣ 間 MA's Obscure City of Voids ♣
https://oss.adm.ntu.edu.sg/clim101/%E9%96%93-mas-obscure-city-of-voids-pdf/