When I heard about movie quotes, the first few movies I thought of was One Day and The Hunger Games. Why those movies? Because I have read their book then watched their movies, and they become my all time favourite movies.
Above is a popular quote from the movie, One Day. Below are the list of quotes from this movie:
"This is where it all begins. Everything starts here, today."
"Just kidding' was exactly what people wrote when they meant every word."
"You can live your whole life not realizing that what you're looking for is right in front of you."
"Whatever happens tomorrow, we had today; and I'll always remember it"
"So – whatever happened to you?' 'Life. Life happened."
"People change, no use getting sentimental about it. Move on, find someone else."
"Envy was just the tax you paid on success."
"She shouldn't speak her thoughts; nothing good ever came of speaking your thoughts."
"No, friends were like clothes: fine while they lasted but eventually they wore thin or you grew out of them."
"At some point you'll have to get serious about life."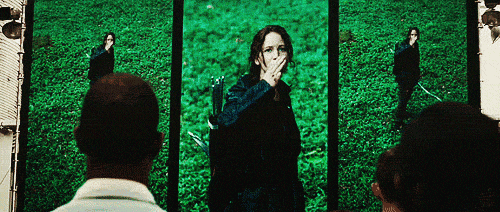 "May the odds be ever in your favour" was a popular quote from The Hunger Games. That quotes was used throughout all the 3 series of The Hunger Games. Here are some other quotes in The Hunger Games:
Happy Hunger Games! And may the odds be ever in your favor.
Destroying things is much easier than making them.
I don't want to lose the boy with the bread.
Katniss, the girl who was on fire!
I volunteer in this tribute / "I volunteer!" I gasp. "I volunteer as tribute!"
Here's some advice. Stay alive.
"Hope is the only thing stronger than fear."
"Her name's Prim. She's just twelve. And I love her more than anything."
"Okay, listen to me, you're stronger than they are. You are. They just want a good show, that's all they want. You know how to hunt. Show them how good you are."
Other than those 2 movies, I went to research on my favourite Disney movies which is Tangled & Frozen.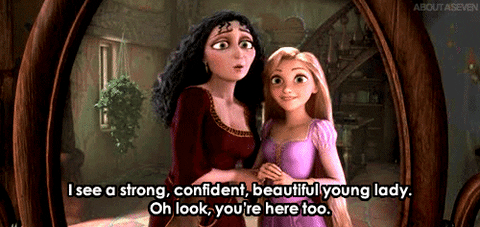 Some quotes from Tangled:
Mother Gothel: The world is dark, and selfish, and cruel. If it finds even the slightest ray of sunshine, it destroys it!
Mother Gothel: Look in that mirror. I see a strong, confident, beautiful young lady. [Rapunzel smiles] Oh look, you're here too.
Flynn Rider: [To Rapunzel] Here's your pan, here's your frog.
"This is just part of growing up. A little adventure, a little rebellion." – Tangled
Rapunzel: We're alive! Flynn Rider: Her hair glows
Rapunzel: Something brought you here. Fate. Destiny.. Flynn Rider: A horse.
"I have magic hair that glows when I sing" – Rapunzel
"Did I ever tell you I've got a thing for Brunettes?" – Flynn Rider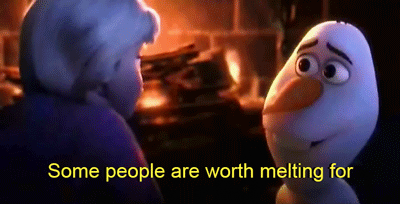 The quote above is one of my favourite quotes from Frozen, and here are some other quotes too:
Do you want to build a snowman?
And what is that amazing smell? CHOCOLATE
Only the act of true love will thaw a frozen heart.
Conceal, don't feel.
I don't have a skull, or bones. – Olaf
Other than the 4 movies I mentioned above, I also did research on other movie quotes.
Never forget who you are – Lion King
Ohana means family, family means nobody gets left behind. or forgetten – Lilo & Stitch
We accept the love we think we deserve – The Perks of being a Wallflower.
I never look back, darling. It distracts from the now – Edna Mode, The incredible
Happiness can be found even in the darkest of times, if one only remembers to turn on the light. – Harry Potter and the Prisoner of Azkaban (2004)
A queen is never late. Everyone else is simly early. – Princess Diaries (2001)
Me, a princess? Shut up! – Princess Diaries (2001)
It was so fluffy, I thought I was going to die! – Despicable me
Sometimes fantasy is better than reality – A cinderella Story (2004)
After much thoughts, I decided to go for 1 movie for all the 4 quote which is The Hunger Games. Why The Hunger Games? Because that movie has 3 parts to it, and I have all of them and read all the book. So basically, I'm just an avid fan of Hunger Games.